Limited Edition Peru El Oso
Limited Edition Peru El Oso
Details
https://www.whittard.co.uk/coffee/discover-coffee/beans/limited-edition-peru-el-oso-343954.html
5
Additional Information
Description

Everything about this coffee is rather spectacular, from where it's grown to how its nurtured. Farms are situated on the outskirts of a protected natural area deep in the valleys descending from the Andes to the Amazon basin, and organic farming methods are used – fermentation even takes place in wooden tanks built from fallen Romerillo trees... It's no wonder the flavour is superbly creamy, bursting with fruity notes.

Ingredients

Roasted Arabica beans.

Storage: Always store coffee in an airtight container. Ground coffee should be used within 2 weeks of opening to ensure optimum freshness.

Roasted and packed in the UK.
Packed in a protective atmosphere.

Reviews

Delicious and well balanced

By

Kieron

from

Leeds

on

07/08/2019

I am a fan of both Medium and Medium Dark coffees and this coffee was not a disappointment. It was well balanced with fruity notes and not too strong either. Would highly recommend this coffee.

Body
Medium bodied

Roast
Medium-dark

Tastes Like
Nectarine & Cream
Brew the Perfect cup
When making coffee always use freshly drawn and boiled water – wait a few seconds for the water to cool so you don't scald the grinds. Cardinal rule? Never re-heat brewed coffee! Freshness is everything.
SERVING SUGGESTION
Drink
Espresso
Equipment
V60
A V60 highlights this roast's fruity acidity, while serving as a macchiato with a dash of foamed milk complements its creamy notes.
Origin: Peru
The San Ignacio Province sits at the top of the Cajamarca region in Northern Perú.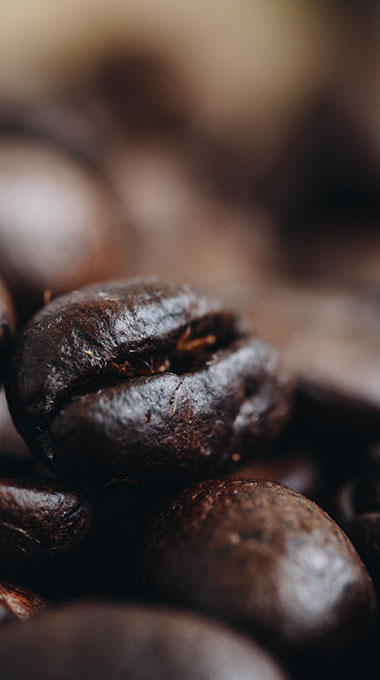 Endangered Wildlife
Spectacled bears, jaguars, cocks-of-the-rock and peccaries are just a few examples of the spectacular wildlife that's been seen roaming the farms' boundaries in the San Ignacio Province...