Limited Edition Timor Duhoho Washed
Details
https://www.whittard.co.uk/coffee/discover-coffee/beans/limited-edition-timor-duhoho-washed-343921.html
0
Additional Information
Description

This complex coffee is produced in the small village of Duhoho by only 18 resident smallholder farmers. A great deal of attention goes into every stage of cultivating these beans, from hand-picking the ripest cherries to harvesting and processing the same day to ensure freshness. The result is a coffee that exudes a wonderful sweetness and fruity acidity.

Ingredients

Roasted Arabica beans.

Storage: Always store coffee in an airtight container. Ground coffee should be used within 2 weeks of opening to ensure optimum freshness.

Roasted and packed in the UK.
Packed in a protective atmosphere.

Body
Full-bodied

Roast
Light-Medium

Tastes Like
Orange & Brown Sugar
Brew the Perfect cup
When making coffee always use freshly drawn and boiled water – wait a few seconds for the water to cool so you don't scald the grinds. Cardinal rule? Never re-heat brewed coffee! Freshness is everything.
SERVING SUGGESTION
Drink
Espresso
Equipment
AeroPress
This deliciously fruity coffee makes for a wonderful cold brew, or a hot filter coffee on weekend mornings.
Origin: East Timor
Duhoho village is located in the south-west of Asia's newest independent country, East Timor.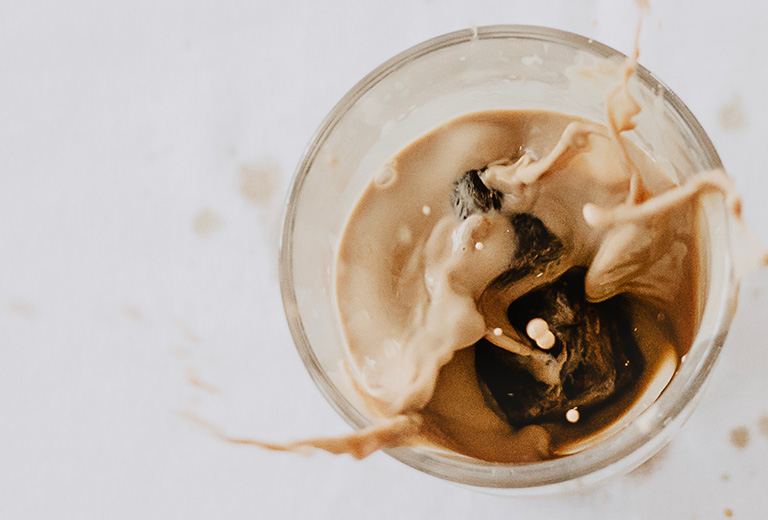 Recipe: Espresso and Tonic
Ingredients
Ice
50ml freshly brewed stovetop espresso
50ml tonic water
Orange peel to garnish
Method
Fill a tumbler with ice and pour over the espresso to chill.
Top with tonic water.
Add orange peel to the glass to garnish.