Bourbon Espresso Coffee
Bourbon Espresso Coffee
Details
https://www.whittard.co.uk/coffee/discover-coffee/freshly-ground-coffee/bourbon-espresso-coffee-292227.html
467
Additional Information
Description

Combining the creamy lemon notes and nutty complexity of Bourbon coffee beans from Brazil and El Salvador with the dark chocolate sophistication of those from Sumatra, this full-bodied blend provides the perfect espresso to top off a regal feast.

Ingredients

Roasted Arabica beans.

Reviews

After working a month in hand money was a bit tight. I Brought a shops own brand instant coffee omg awful. So I had to have a decent coffee. David's review dated Feb 15 on here. Has no comparison to shops own brand. This has excellent flavour aroma and smooth, I love a decent coffee and this ticks the box. I added the caramel hot chocolate to make a lovely mocha.
Thank you Dave at Trentham shopping village for great customer service

This is one of our regular coffees that we buy for use in our Jura machine. Its robust but not overpowering or bitter, has good layers of flavour and crema, with a wonderful aroma

Went to buy some of the limited edition Huehuetenango and it had run out, so bought some of this instead as it was a dark roast.

Not really very impressed unfortunately. Small, hard and rather bitter beans that make for a pretty ordinary cup of coffee.

Won't be buying this one again.

The coffee tastes good, dark and full bodied. When using this in my machine the espresso is under extracted with a thin crema. It doesn't perform as well as coffee I use that has a roasted on date within 1 week. I don't think this coffee is fresh enough, would not buy again unless it has a roasted on date.

No multilayers of taste for me, just creamy bland notes with a short lived smokey aftertaste. Maybe I got a poor batch , this was certainly nothing like the quality of coffee I usually buy from Whittards.

Body
Full-bodied

Roast
Medium-dark

Tastes Like
Lemon & Cocoa
Brew the Perfect cup
When making coffee always use freshly drawn and boiled water – wait a few seconds for the water to cool so you don't scald the grinds. Cardinal rule? Never re-heat brewed coffee! Freshness is everything.
SERVING SUGGESTION
Drink
Macchiato
Equipment
Aeropress
Let the chocolatey darkness of this coffee sing by brewing it in an AeroPress, and adding a dash of milk foam to the top.
Origin: Brazil
For our Bourbon Espresso we've blended beans from the Minas Gerais region of Brazil, El Salvador and northern Sumatra.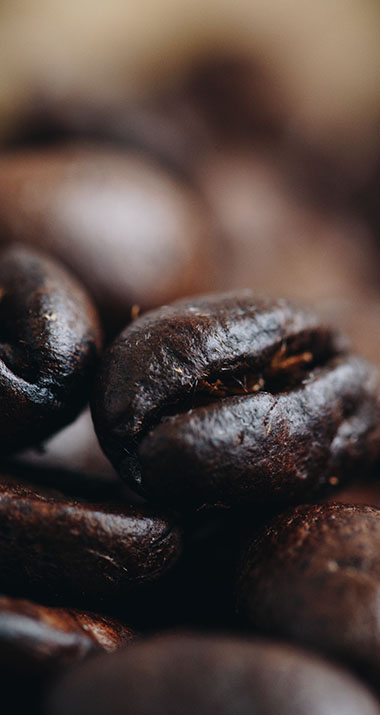 What's a Bourbon Bean?
Bourbon Arabica beans are known for their deep, buttery chocolate flavours, characterised by a strong sweetness and lightly fruity overtones. As Bourbon plants generally yield fewer coffee cherries, they're one of the rarer varieties of bean – and with the right processing and roast they can produce a wonderfully well-balanced coffee.