Guatemala Elephant Coffee
Guatemala Elephant Coffee
Details
https://www.whittard.co.uk/coffee/discover-coffee/freshly-ground-coffee/guatemala-elephant-coffee-111047.html
2142
Additional Information
Description

Cultivated on the fertile volcanic slopes of Lake Atitlán, the giant, glossy Guatemala Maragogype beans are quite a curiosity, dwarfing most other beans at almost triple the size! They also trumpet a bold flavour, with deep roasted bass tones, soft fruity top notes, finished with a smooth, well-balanced chocolatey sweetness.

Ingredients

Roasted Arabica beans.

Reviews

Guatemala Elephant Coffee

A lovely dark rich coffee with a chocolate hint!

Guatemala Elephant Coffee

Like the other reviewer, we have tried many more expensive and cheaper, this is the best so far. Drunk black hot or cold - fabulous - rich, but not bitter and so smooth it is almost creamy.

Guatemala Elephant Coffee

I buy this coffee every week 125 gram as a Turkish grind and enjoy with fresh morning breakfast. The smell is incredible.

Guatemala Elephant Coffee

Tried so many different coffees for my new Jura F8 - stumbled upon this one and nothing else comes close!

Guatemala Elephant Coffee

You can see why this is so popular. I am new to exploring coffees from different countries but this was an amazing place to start. Highly recommend.

Guatemala Elephant Coffee

Just tried Guatemala elephant for the first time today. This is the best coffee I have ever had. I usually go for Columbian but, this is on another level. Will be buying this from now on.

Guatemala Elephant Coffee

Bold flavours with the dark chocolate notes with a citrus sweetness. My absolute favourite, I could drink cup after cup!

Body
Full-bodied

Roast
Medium-dark

Tastes Like
Dark Chocolate & Orange
Brew the Perfect cup
When making coffee always use freshly drawn and boiled water – wait a few seconds for the water to cool so you don't scald the grinds. Cardinal rule? Never re-heat brewed coffee! Freshness is everything.
SERVING SUGGESTION
Drink
Espresso
Equipment
Stove Top
This gutsy coffee deserves to be enjoyed as a strong espresso – try brewing it with a Moka stovetop.
Origin: Guatemala
Huehuetenango ("way-way-te-nan-go") in western Guatemala is famed for its high-quality coffee; the name is Nahuatl for "place of the ancients".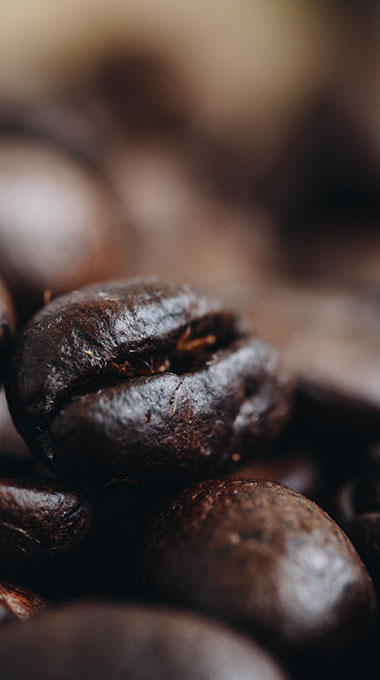 Big Beans, Bold Flavour
All our coffee is "arabica" coffee, but within that species there are many varieties in existence. Maragogype – or "Elephant" – is one of the most recognisable: the beans are famously massive, and prized for their unique flavour.