V60 Copper Coffee Scoop
Details
https://www.whittard.co.uk/equipment/coffee-equipment/coffee-makers/v60-copper-coffee-scoop-324848.html
0
Additional Information
Description

So Whats the scoop? This stylish copper coffee scoop holds precisely the right amount of grinds for one perfect cup. Simple as that. Now all you need to do is choose your style of brewa clear, fruity espresso made with the Stovetop, or perhaps a strong, rich base for a cappuccino with the Aeropress?

Height: 4 cm
Width (including handle): 9.5cm
Depth: 5cm

Care Instructions
Not suitable for the dishwasher.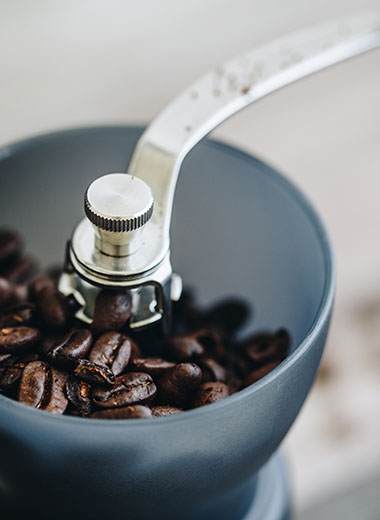 Nose to the Grind
Not sure which grind to use for your coffee maker? As a good rule of thumb, coffee makers using a paper filter are best with a finer grind, while those with a mesh filter benefit from a coarser grind. If you're cold brewing, we recommend grinding as coarsely as possible: this will give you a smooth cold brew without a hint of bitterness.