Aqua Bialetti Rainbow 3-cup Stovetop
Aqua Bialetti Rainbow 3-cup Stovetop
Details
https://www.whittard.co.uk/equipment/coffee-equipment/stovetops/aqua-bialetti-rainbow-3-cup-stovetop-344390.html
6
Additional Information
Description

Now in two new fresh aqua and lemon colourways for summer, the Moka Express Stovetop espresso maker produces rich, authentic Italian coffee in just minutes. The aluminium pot features Bialetti's distinctive 8-sided design for optimal performance.

Height: 17cm
Diameter: 14cm
Capacity: 200ml
Weight: 400g

Care Instructions: Not suitable for use on induction hobs. Not suitable for the dishwasher.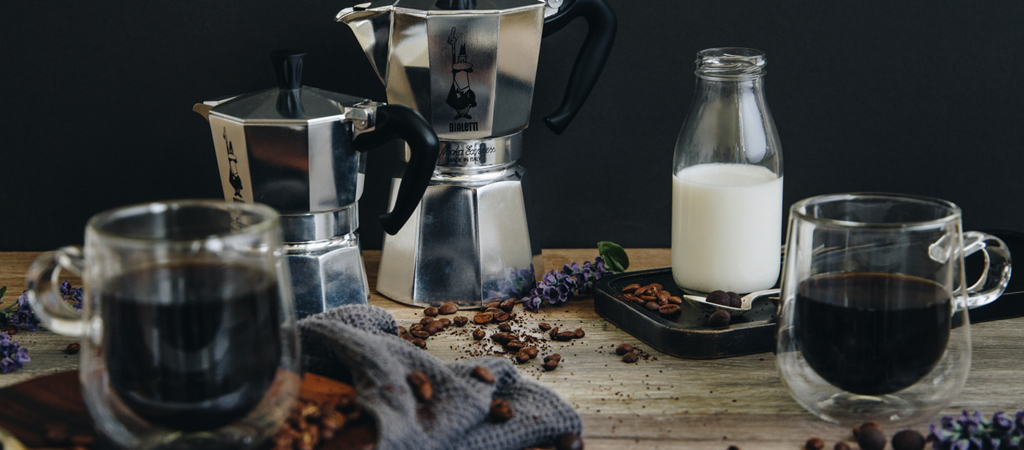 Unscrew the different elements of the stovetop. Fill the coffee basket (in the middle) with finely ground coffee.
Fill the bottom section with freshly drawn water (you can use freshly boiled water if you find your coffee too bitter).
Put the coffee basket in place and screw on the top section. Place over a medium heat with the lid up.
Coffee will start to appear in the top chamber – when you hear a gurgling sound, turn off the heat and run the base of the brewer under cold running water.
Pour and enjoy!