Looking Glass Tea Gift Box
https://www.whittard.co.uk/gifts/gift-collections/alice-in-wonderland/looking-glass-tea-gift-box-HMPMD03.html
Take a trip through the looking glass with this gift box, featuring three glorious mini tea caddies – each of the blends within are unique to Whittard. Garden Party Oolong is a tropical twist on a Chinese speciality tea, while Piccadilly Blend is a fruity, floral delight for extravagant eccentrics. Our Afternoon Tea is an ode to 4 o'clock, with a refreshing blend of black, green and oolong teas.
Gift Box contains:
Alice in wonderland garden party oolong caddy
Alice in wonderland afternoon tea caddy
Alice in wonderland picadill blend caddy
Small gift box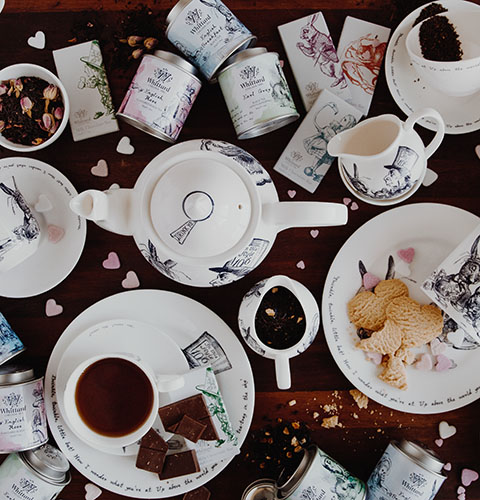 Mad About Alice?
Featuring the original illustrations from Lewis Carroll's Alice's Adventures in Wonderland, our quirky Alice collection of fine bone china has been designed exclusively for Whittard.