Blueberry Romance Gift Box
https://www.whittard.co.uk/gifts/gift-collections/valentines-gifts/blueberry-romance-gift-box-HMPVAL02.html
Many romances have started with great hot chocolate – and our new Blueberry Cheesecake hot chocolate might just be the greatest yet. Fruity, fabulous and blue as a berry, we've packed it in a gift box with two tall glasses and a tub of mini mallows for the ultimate snuggle-up selection.
Contains:
Blueberry Cheesecake Hot Chocolate
Mini Marshmallows
Soho Latte Glasses
Whittard Gift Box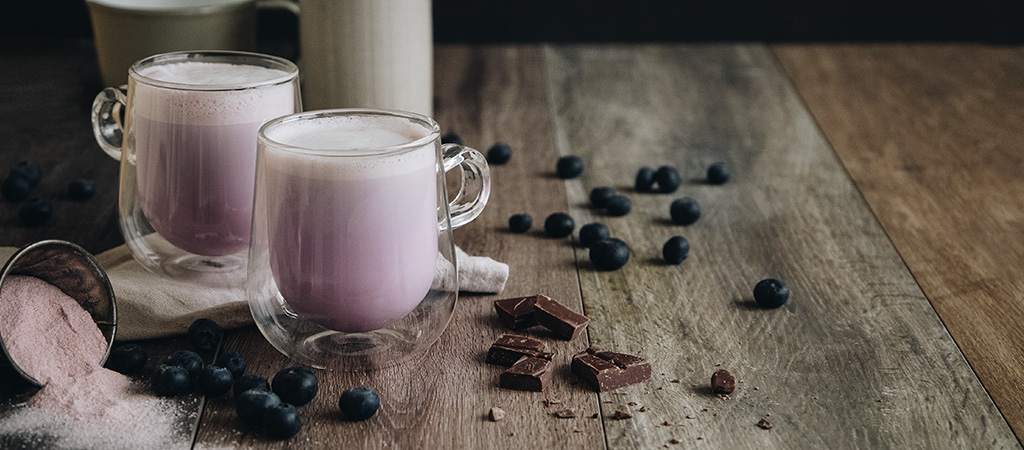 Whoever Heard of Blue Hot Chocolate?
Our cocoa creatives really went to town on this hot chocolate… not only does it taste like blueberries, it looks like them too. Looking to impress your guests? This is certainly a drink worth serving in our clear Calli glasses.