Limited Edition Brazil Barbosa Natural Gold Estate
Details
https://www.whittard.co.uk/https%3Awww.whittard.co.ukcoffeelimited-edition-barbosa-natural-gold-estate346569.html-346569.html
215
Additional Information
Description

Grown in a temperate tropical climate and processed using natural methods, this cup boasts a flavour profile worth shouting about. With its bittersweet dark chocolate notes, subtle nutty undertones and mild acidity, this well-rounded cup is a shining example of a fine Brazilian coffee.

Ingredients

Roasted Arabica beans.

Storage: Always store coffee in an airtight container. Ground coffee should be used within 2 weeks of opening to ensure optimum freshness.

Roasted and packed in the UK.
Packed in a protective atmosphere.

Body
Full-bodied

Roast
Medium-dark

Tastes Like
Dark Chocolate & Almond
Brew the Perfect cup
When making coffee always use freshly drawn and boiled water – wait a few seconds for the water to cool so you don't scald the grinds. Cardinal rule? Never re-heat brewed coffee! Freshness is everything.
SERVING SUGGESTION
Drink
Flat White
Equipment
Stovetop
Keep things simple to appreciate this complex coffee in all its glory – brew in a stovetop and serve as a flat white.
Origin: Brazil
Grown in Brazil's tropical climes at altitudes of 600–1100m.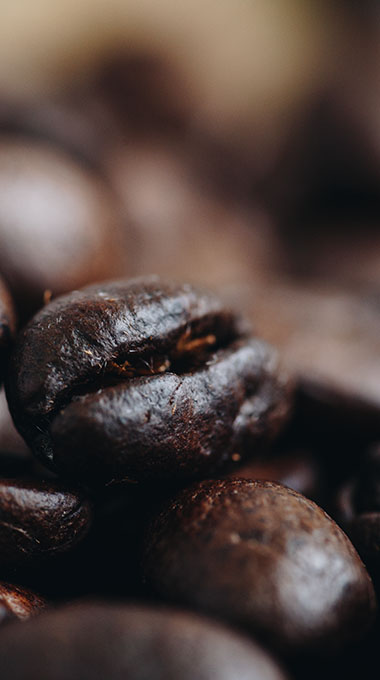 A Tale of Espionage
So how did Brazil come to be the world's largest coffee producer? Legend has it that during the early 18th century, lieutenant colonel Francisco de Melo Palheta was commissioned by Portugal to steal a coffee plant from French Guiana. After his victory, he smuggled it into Brazil and planted it in the state of Pará. From here, it flourished and coffee production quickly spread across the country.