Limited Edition Indonesia Sumatra Mandheling
Limited Edition Indonesia Sumatra Mandheling
Details
https://www.whittard.co.uk/coffee/discover-coffee/beans/limited-edition-indonesia-sumatra-mandheling-343947.html
0
Additional Information
Description

Famous for their strong character and complex flavour, Aceh Gayo beans are considered one of the most premium beans in the world. Grown in a distinctive type of soil only found in the area's highlands, it's impossible to find this rather unique coffee elsewhere.

Ingredients

Roasted Arabica beans.

Storage: Always store coffee in an airtight container. Ground coffee should be used within 2 weeks of opening to ensure optimum freshness.

Roasted and packed in the UK.
Packed in a protective atmosphere.

Body
Medium-bodied

Roast
Dark

Tastes Like
Blackcurrant & Spices
Brew the Perfect cup
When making coffee always use freshly drawn and boiled water – wait a few seconds for the water to cool so you don't scald the grinds. Cardinal rule? Never re-heat brewed coffee! Freshness is everything.
SERVING SUGGESTION
Drink
Latte
Equipment
Cafetière
The bold tones of this rich, dark roast work wonders in a milky latte. Try it for yourself…
Origin: Indonesia
The Aceh Gayo region lies at the northern tip of Sumatra, a large island in Indonesia.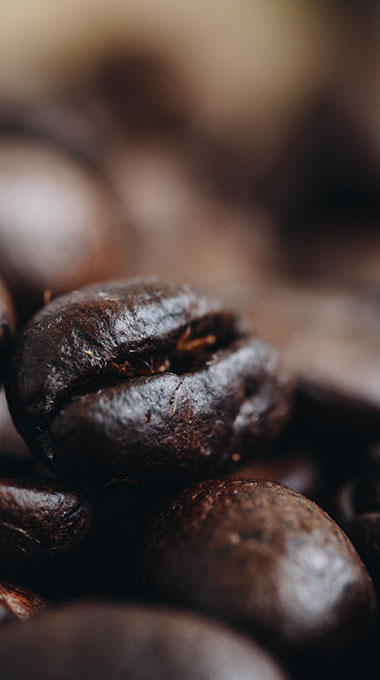 The Ring of Fire
Gayo Highland is also one of the largest coffee-producing regions in the country, with plantations covering an impressive area of 95,000 hectares. Surrounded by 33 active volcanoes, this area is known as the Bukit Barisan (The Ring of Fire).