Gyokuro Loose Tea
Gyokuro Loose Tea
Details
https://www.whittard.co.uk/tea/tea-type/green-tea/gyokuro-loose-tea-MSTR315085.html
0
Additional Information
Description

This truly extraordinary Japanese tea generates a bright green, almost luminescent infusion with a wonderfully smooth, sweet and creamy taste – we'd compare it to freshly shelled peas, lightly steamed and coated with melted butter. Sound a bit far-fetched? Just wait till you've tried it.

Ingredients

Green Tea

Suitable for vegetarians and vegans.

Gluten free.

Reviews

Before you even drink it the large, dark green leaves shout quality from the pouch. Once tried you get an incredibly full, "green" flavour, almost reminiscent of seaweed... Sounds odd but it is amazing. First had it in the Covent Garden Tea Bar and it tastes even better out of bone China.

TEA TYPE
Green Tea

TASTE PROFILE
Fresh peas with melted butter

FOOD PAIRING
Combine traditional Japanese flavours by pairing with sushi
Numerology
NO.
26
Our Gyokuro tea might be almost neon green, but the colour is entirely natural. Tokyo first started using its famous neon signs in 1926, so we've given this tea the number 26.
Origin: Japan
Tea was first introduced to Japan around the turn of the first millennium, and since then it's become much more than just a drink: chado or "the way of tea" is a fine art for the Japanese that takes a lifetime to master. Today Japan is famous for its lush, verdant green tea, thanks to a process of steaming the leaves.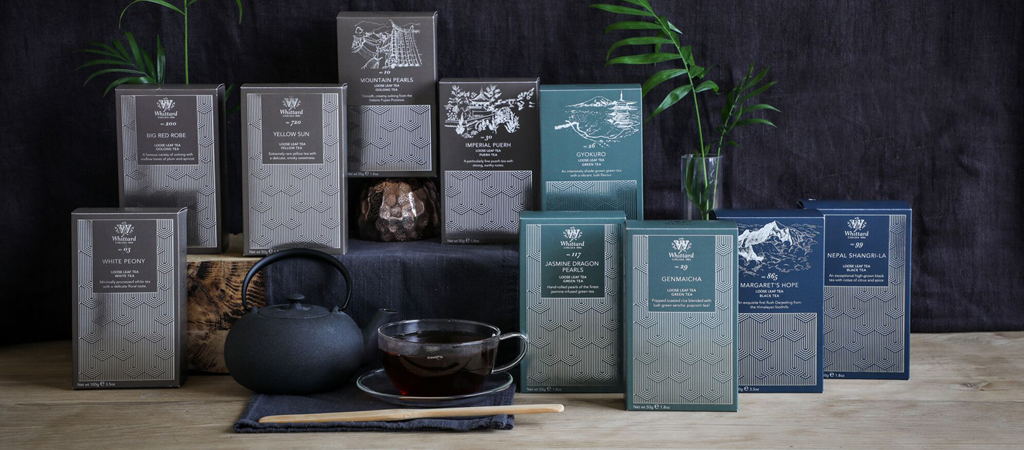 Green Tea
We've sourced our Gyokuro from Shizuoka, perhaps the most famous of Japan's tea-growing regions. The secret behind the tea's vibrant colour and rich, buttery taste comes down to the technique of covering the bushes with blankets to protect them from the light, forcing the leaves to store up their nutrients.