Lemon & Ginger 20 Individually Wrapped Teabags
Lemon & Ginger 20 Individually Wrapped Teabags
Details
https://www.whittard.co.uk/tea/lemon-ginger-20-individually-wrapped-teabags-334060.html
87
Additional Information
Description

Nothing beats a classic Lemon & Ginger herbal blend, especially when there's added layers of lovely lemongrass, liquorice and refreshing spearmint. Bright and invigorating with a real citrus kick, we think we've found the perfect palate cleanser - it's also a classic when it comes to soothing the sniffles of the common cold. You hardly need honey with all the natural sweetness of the liquorice and spearmint, but a spoonful or two won't hurt.

Contains: 20 individually wrapped teabags.

Ingredients

Loose Leaf Tea - 30% Ginger, 25% Lemongrass, 20% Liquorice Root, 20% Lemon Peel, 5% Spearmint. Contains Liquorice: people suffering from hypertension should avoid excessive consumption.

Teabags - 35% Ginger, 25% Lemon Peel, 17% Lemongrass, Linden Flowers, Flavouring, 6% Blackberry Leaves.

Contains Liquorice: people suffering from hypertension should avoid excessive consumption.

Suitable for vegetarians and vegans.

TEA TYPE
Fruit Infusion

TASTE PROFILE
Strong, sweet and invigorating

FOOD PAIRING
Oatmeal muffin
Numerology
NO.
35
Fond of bingo? If we call out 'jump and jive', you'll know we're referring to tea number 35 – our Lemon & Ginger will have your tastebuds doing the twist…
Brew the Perfect cup

Teabags
1

1 cup
200ml water
100 degrees

time
3-5 mins
Origin: Blended
Ever since our founder Walter Whittard weighed out tea leaves behind his high mahogany counter, we've been experimenting with our own inventive blends. Today you'll find extraordinary creativity in our collection, from unique twists on classics like English Breakfast to more inventive blends laden with fruit and flowers.
Our Fruit and Herbal Infusions
None of our fruit and herbal infusions contain the Camellia sinensis plant used to make tea. Instead, we've blended our own combinations of fruit, flowers, herbs and spices to create extraordinary new flavours, from jammy brews like Very Berry Crush to delicate evening infusions like Dreamtime.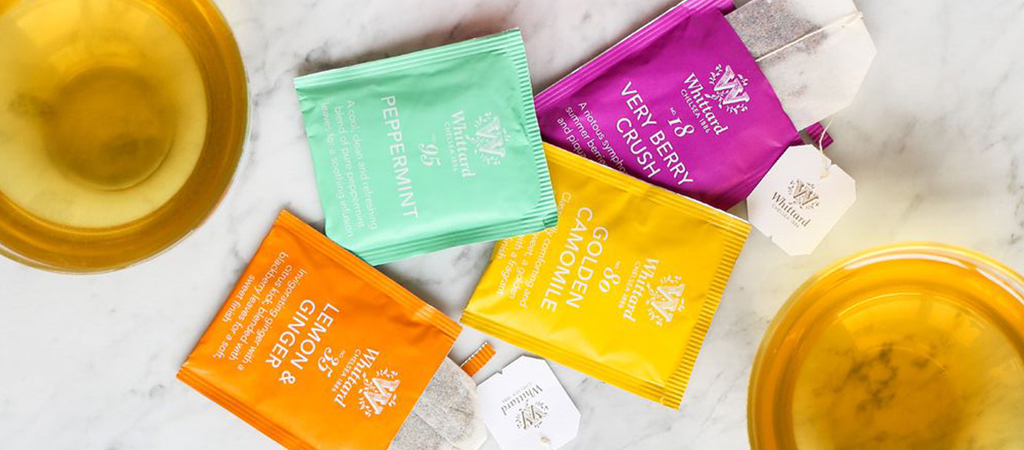 The Wellbeing Range
Our Wellbeing infusions have been specially blended to support a healthy lifestyle – you'll find something for every time of the day in our collection, from Coconut Carnival to Sweet Slumber..