Limited Edition Smoked Thyolo Moto Oolong
Details
https://www.whittard.co.uk/tea/limited-edition-smoked-thyolo-moto-oolong-352013.html
113
Additional Information
Combined with lightly smoked leaves from a Guava tree, the base tea of our Smoked Thyolo Moto Oolong is made using a blend designed to bring body and sweetness to your cup. The result is a soul-soothing brew brimming with deep flavour.
More about this Tea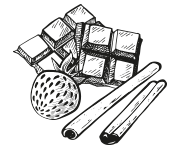 TASTE PROFILE
Smoky and woody with hints of dark chocolate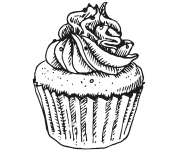 FOOD PAIRING
Banana Bread
NUMEROLOGY
The traditional process used to bring this tea to life sees it lightly smoked using leaves from a Guava tree. We've numbered it in honour of the glorious guava fruit, of which there are 150 varieties.
MALAWI
In the local Chichewa language of Malawi, the word "moto" means "fire". A fitting tribute, then to name this warming, lightly smoked tea after its African roots.
How to Make
1 tsp loose tea (2g)
200ml water
Pop 1 tsp of loose tea per cup into a Pao mug or teapot with an infuser.

Pour in 200ml water per cup heated to 90 degrees

Wait for 2-3 minutes

Remove infuser and enjoy.

Click Here to read the full guide.
2 tsp loose tea
100ml freshly boiled water
Ice
Fruit or mint to garnish (optional)
Add the loose tea to a refillable teabag or an infuser and place in a cup or heat-resistant glass.

Pour over freshly boiled water cooled to about 90°C) and leave for 15 minutes. Remove the infuser.

Top up with plenty of ice.

Garnish with fruit and sprigs of mint if desired.

Click Here to read the full guide.