Kenya TGFOP1 Loose Tea
Details
https://www.whittard.co.uk/tea/tea-type/black-tea/kenya-tgfop1-loose-tea-MSTR314930.html
0
Additional Information
It took some searching, but this sublime example of a fine single estate loose leaf Kenyan black tea is the very best of its kind, with its plummy sweetness and slight hint of cinnamon spice.



TEA TYPE
Black Tea

TASTE PROFILE
Autumnal and sweet, with a slight spiciness

FOOD PAIRING
Start the morning with this tea and a buttery croissant
Numerology
NO.
22
With its equatorial climate allowing for tea-growing all year round, Kenya is the largest tea producing country in Africa and accounts for 22% of world tea exports. We've given this tea the number 22, though it's far superior to most Kenyan teas…
Brew the Perfect cup

Teaspoons (2 grams)
1

1 cup
200ml water
100 degrees

time
3-5 mins
Origin: Kenya
Since tea was first introduced to the country in 1903, Kenya has grown in production to become the third largest tea grower in the world, thanks to a tropical climate, red volcanic soil and well-distributed rainfall. The most exceptional single-origin varieties are well worth seeking out, with a ripe, autumnal flavour and a sweet hint of spice…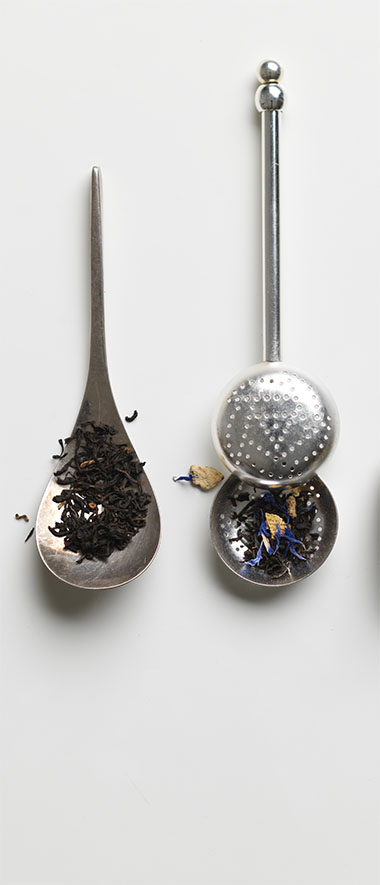 Bless the Rains Down in Africa
Kenya produces roughly 350,000 tonnes of tea for export annually, often used in blends to give colour and richness to the cup. However, a truly excellent Kenyan tea can sometimes be tricky to find – the secret to this brew's extraordinary flavour is the estate's heady altitudes of 6,000ft and strong tradition of tea cultivation.