Robert Fortune Blend Loose Tea
Details
https://www.whittard.co.uk/tea/tea-type/black-tea/robert-fortune-blend-loose-tea-MSTR314823.html
0
Additional Information
Description

Our Robert Fortune Blend is an ode to one of the most extraordinary figures in tea history. We've tracked Fortune's travels with a blend of teas from India and China, adding a delicate touch of high-grown Himalayan tea and an elegant homage of white Camellia tea flowers. You'll find the rich, fruity notes of Chinese Yunnan tea a superb match for the varieties first cultivated by the British in northern India – all in all, it's a tea which tells a story, and a rather delicious one at that.

Ingredients

Black Tea, 2%, Camellia Tea Flowers

Suitable for vegetarians and vegans.

Gluten free.

TEA TYPE
Black Tea

TASTE PROFILE
Rich and rounded, with an uplifting freshness

FOOD PAIRING
Try drinking with scones as part of afternoon tea
Numerology
NO.
57
In the spirit of espionage, we've given this tea the code 57 – reached by adding up the numbers in Robert Fortune's date of birth, 16/11/1812.
Brew the Perfect cup

Teaspoons (2 grams)
1

1 cup
200ml water
100 degrees

time
3-5 mins
Origin: Blended
Ever since our founder Walter Whittard weighed out tea leaves behind his high mahogany counter, we've been experimenting with our own inventive blends. Today you'll find extraordinary creativity in our collection, from unique twists on classics like English Breakfast to more inventive blends laden with fruit and flowers.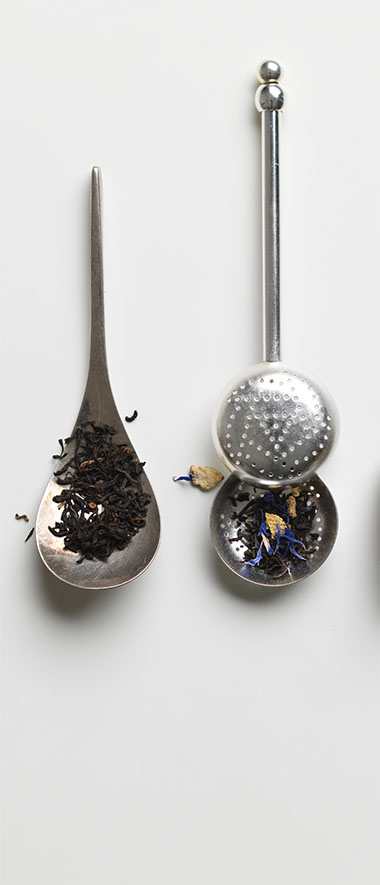 Robert Fortune: Tea's 007
Something of a hero in the world of tea, Robert Fortune was the James Bond of the British tea trade. Sent on a mission to smuggle Chinese tea secrets into the eager hands of the East India Company, the 19th century botanist disguised himself as a Chinese merchant to infiltrate tea gardens and trading ports, risking death in his travels to provinces barely glimpsed by Europeans. Fortune's discoveries allowed the British to establish plantations in Assam, breaking the Chinese hold on the market and changing the course of tea drinking history.