Goji Açaí Loose Tea
Details
https://www.whittard.co.uk/tea/tea-type/green-tea/goji-aca%C3%AD-loose-tea-MSTR315127.html
0
Additional Information
A bright, fruity and invigorating loose leaf blend inspired by the "superfood" reputation of goji berries, açaí and green tea.
More about this Tea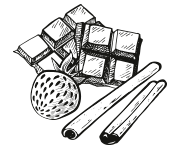 TASTE PROFILE
Bright, fruity and invigorating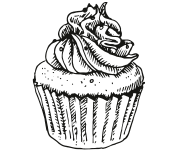 FOOD PAIRING
A fruit salad for a healthy afternoon snack
NUMEROLOGY
A slightly dubious myth tells of Li Qing Yuen, whose daily dose of goji berries saw him reach the grand old age of 256. We can't say we're entirely convinced, but we thought we'd give this tea the number 256 nevertheless. Now we just have to wait and see…
CHINA
The origins of tea lie in China: legend has it that it was discovered when a few leaves fell into the mythical emperor Shennong's cup of hot water. Today China produces thousands of different varieties ranging from black and green tea to more unusual teas, like puerh or yellow tea.
How to Make
1 tsp loose tea
200ml water
Pop 1 tsp of loose tea per cup into a Pao mug or teapot with an infuser.

Pour in 200ml water per cup boiled to 80 degrees.

Wait for 2-3 minutes.

Remove infuser and enjoy.
Click Here to read the full guide.
2 tsp loose tea
100ml freshly boiled water
Ice
Fruit or mint to garnish (optional)
Add the loose tea to a refillable teabag or an infuser and place in a cup or heat-resistant glass.

Pour over freshly boiled water (for less processed teas like green, white or yellow, use water closer to 80°C) and leave for 15 minutes. Remove the teabag/infuser.

Top up with plenty of ice.

Garnish with fruit and sprigs of mint if desired.
Click Here to read the full guide.
© 2022 Whittard of Chelsea. Customer Services, First Floor West, 25 Western Avenue, Milton Park, Abingdon, Oxfordshire, OX14 4SH