Milk Oolong Loose Tea
Milk Oolong Loose Tea
Details
https://www.whittard.co.uk/tea/how-do-you-brew/loose-tea/milk-oolong-loose-tea-MSTR338947.html
0
Additional Information
Description

Creamy and sweet, this famous flavoured oolong from Taiwan's Nantou region has a butter-rich softness comparable to caramel.

The distinctive taste of oolong tea is created through a process of partial oxidation, producing an infusion with slightly more body than a green tea though still significantly lighter than a black tea. Depending on different processing techniques, oolongs range from rich and deeply roasted to the fresh floral flavours often associated with high grown oolongs. Our aromatic Milk Oolong is of the latter variety: it's floral without being florid, with a balanced sweetness and a thick creamy body. We'd suggest brewing lightly to enjoy its wonderful layers of flavour.

Ingredients
Reviews

By

TeaLady

from

LONDON

on

04/28/2019

I bought this from the Leeds shop on the basis of its aroma and I am so glad I did. I have just had my first drink (2 mugs from 1 tea scoop) and immediately bought the caddy.
It has a very unusual aroma which has a hint of caramel. Apparently, this comes from the way the tea is rolled. The taste guarantee is useful to have, but there is no way I would return this. Highly recommended.

TEA TYPE
Oolong

TASTE PROFILE
Creamy, with a buttery caramel sweetness

FOOD PAIRING
Enjoy alone - its sweetness is treat enough
Numerology
NO.
880
We've given our Milk Oolong the number 880, a nod to the bygone days of the 1880s when milk was delivered four times a day by horse-drawn carts. British milk bottles were first produced in 1880, and featured a stylish porcelain stopper – the very same bottles Walter Whittard would have found on his doorstep each morning…
Brew the Perfect cup

Teaspoons (2 grams)
1

1 cup
200ml water
100 degrees

time
3-5 mins
Origin: Taiwan
Taiwan has only been producing tea since the mid-17th century, but it's already become world-famous for its extraordinarily complex oolongs – from sweet and buttery varieties grown at high altitudes to darkly roasted oolongs with a robust, nutty taste.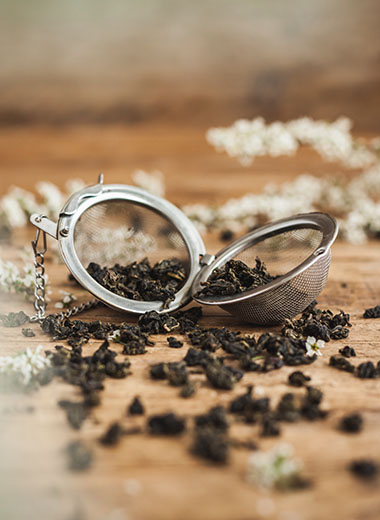 Oolong
Poised between black and green tea, oolongs are semi-oxidised, bringing them part of the way towards a fully oxidised black tea before arresting the process with heat. This allows for a huge range of flavours: so-called "jade oolongs" are closer to green tea, while darker oolongs like Big Red Robe are rich with autumnal, nutty flavours and a roasted aroma.