Mountain Pearls Loose Tea
Mountain Pearls Loose Tea
Details
https://www.whittard.co.uk/tea/tea-type/puerh/mountain-pearls-loose-tea-MSTR315200.html
0
Additional Information
Description

We've sourced our exquisite Mountain Pearls from Fujian Province in South East China where oolong tea first originated. Dramatically different from richly roasted "dark" oolongs, high grown oolongs tend to have a sweet, floral quality and creamy mouthfeel, and this tea is an excellent example. Similar in style to the famous Tieguanyin oolong tea of Anxi, the dewy, springlike freshness is matched by a full bodied, creamy mouthfeel. The pearls can be steeped multiple times; we'd recommend trying this tea as a cold brew infusion to bring out the clear sweetness of the leaves.

Ingredients

TEA TYPE
Oolong

TASTE PROFILE
Fresh and floral with a creamy body

FOOD PAIRING
Freshly baked macarons
Numerology
NO.
421
An old Chinese fable, "The Peach Blossom Spring", tells the story of a fisherman who stumbles upon a magical land filled with peach trees – a symbol of immortality in Chinese mythology. We've given this tea the number 421, the year "The Peach Blossom Spring" was written.
Brew the Perfect cup

Teaspoons (2 grams)
1

1 cup
200ml water
100 degrees

time
3-5 mins
Origin: China
The origins of tea lie in China: legend has it that it was discovered when a few leaves fell into the mythical emperor Shennong's cup of hot water. Today China produces thousands of different varieties ranging from black and green tea to more unusual teas, like puerh or yellow tea.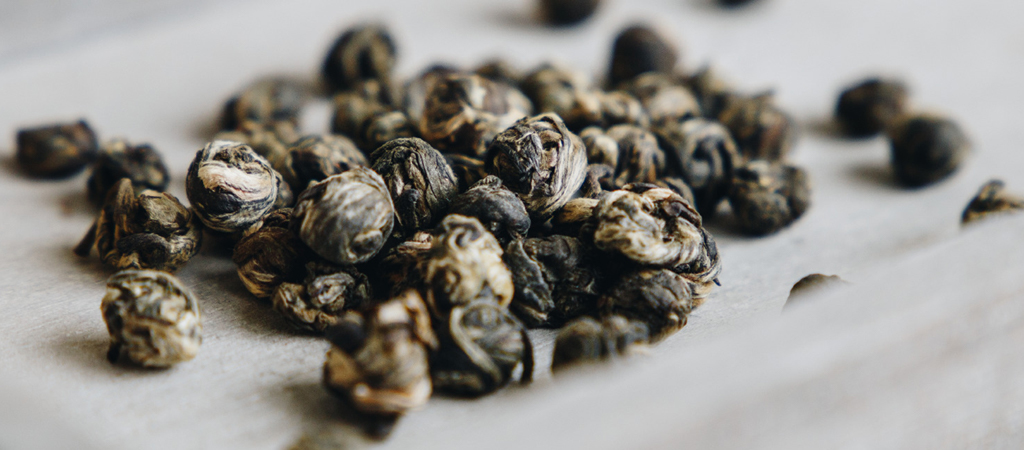 Pearls of Wisdom
Our Mountain Pearls are created through a process of partial oxidation carefully controlled by artisan tea masters. The leaves are heated and rolled multiple times over a period of several days, producing delicate pearls which unfurl during the infusion to reveal large jade-green leaves.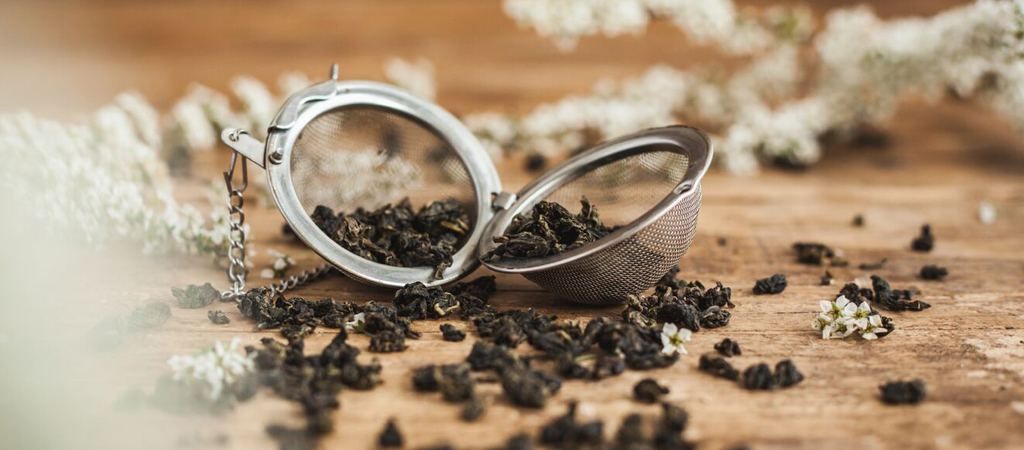 Oolong
Poised between black and green tea, oolongs are semi-oxidised, bringing them part of the way towards a fully oxidised black tea before arresting the process with heat. This allows for a huge range of flavours: so-called "jade oolongs" are closer to green tea, while darker oolongs like Big Red Robe are rich with autumnal, nutty flavours and a roasted aroma.