Green Cold Brew Tea Bottle
Green Cold Brew Tea Bottle
Details
https://www.whittard.co.uk/equipment/tea-equipment/green-cold-brew-tea-bottle-306605.html
21
Additional Information
Description

Savour the delicate flavours of your favourite tea with this magnificent Cold Brew Bottle, developed by leading brewing technologists Hario. The uniquely designed bottle releases the true taste of the tea in a slower, more selective infusion, preserving the qualities of the leaf. The result is deliciously smooth and sweet, you'll find the cold infusion reduces the caffeine and tannin content significantly, removing any hint of bitterness.

Simply spoon 5-7 teaspoons of your chosen tea leaves into the glass bottle, completely cover with the boiling water to a depth of about 2 inches and then immediately fill up with cold water. Secure the silicone filter stopper and refrigerate for 3-6 hours, pour into a tall glass and enjoy.

Height: 30cm
Diameter: 8cm
Capacity: 750ml

Care Instructions:
Dishwasher Safe.

Reviews

Green Cold Brew Tea Bottle

This bottle is excellent for making delicious and refreshing cold brew tea - perfect in this heatwave! Don't know why your instructions have changed to say use boiling water? DON'T! The whole idea of cold brewing is to let the delicate flavours come out slowly and avoid the bitter tannins. Cold brew tea is nothing like hot tea that's gone cold. My favourite teas for cold brewing are white teas like Chelsea Garden and Silver Needle but it's fun experimenting.

Green Cold Brew Tea Bottle

Amazing cold brew bottle! Easy to use, easy to serve and has everything you need to make a delicious bottle of iced tea of any fruit infusion or tea. My favourites are Covent Garden Blend and Afternoon Tea.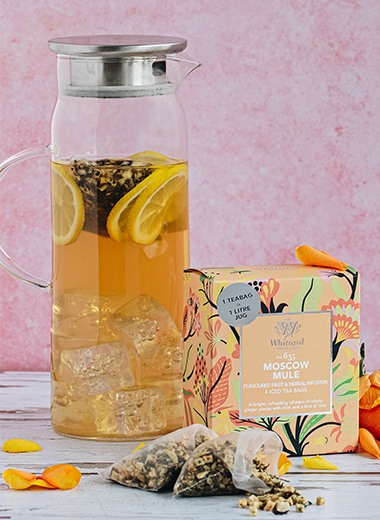 Press Refresh
Liven up your summer spread with state-of-the-art equipment and colourful tableware.