Yellow Sun Loose Tea
Yellow Sun Loose Tea
Details
https://www.whittard.co.uk/tea/how-do-you-brew/loose-tea/yellow-sun-loose-tea-MSTR315317.html
0
Additional Information
Description

Yellow tea is unique to China's Anhui, Sichuan and Hunan Provinces, where it is painstakingly produced in minute quantities. We've sourced this smooth, subtly smoky and distinctly nutty variety from the Huangshan Mountains of Anhui Province, crafted according to a technique developed by tea masters over several centuries. With its delicately roasted notes, you could compare it to smoky Chinese teas like Lapsang and Yunnan, but the mellow sweetness and light levels of oxidation place it in a class of its own.

Ingredients

Yellow Tea

Suitable for vegetarians and vegans.

TEA TYPE
Yellow

TASTE PROFILE
Smooth, roasted and subtly smoky

FOOD PAIRING
Almond based cakes are a good match for the nutty notes in this tea
Numerology
NO.
720
The discoveries of astronomers in Ancient China set the foundations for many of the theories of modern science. Chinese records of solar eclipses date from as early as 720 BC, so we've given our Yellow Tea the number 720…
Brew the Perfect cup

Teaspoons (2 grams)
1

1 cup
200ml water
80 degrees

time
2-3 mins
Origin: China
The origins of tea lie in China: legend has it that it was discovered when a few leaves fell into the mythical emperor Shennong's cup of hot water. Today China produces thousands of different varieties ranging from black and green tea to more unusual teas, like puerh or yellow tea.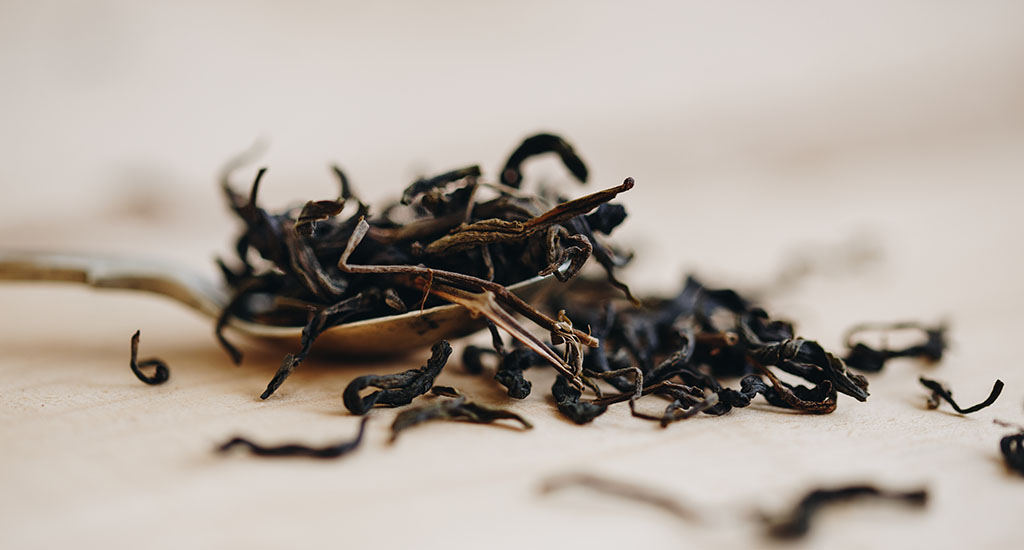 The World's Rarest Tea Type
Yellow tea accounts for less than 0.5% of tea production in China, so it's no surprise that it's virtually unknown. Its rarity is down to its unusual processing methods: as well as the usual processes of withering, firing and drying, the leaves are "piled" after firing. The piling (or menhuang) step sounds unusual, but it's crucial for giving yellow tea that combination of roasted notes and floral sweetness. The leaves are placed in bamboo baskets and covered with muslin cloth, while slow-burning fires are lit nearby. This transfers the tea's moisture from the stem to the leaf, yellowing it and giving it that distinctive flavour. Piling is a labour-intensive process that take several days, but one sip of this tea will convince you that it's worth it.