Our New Online Delivery Experience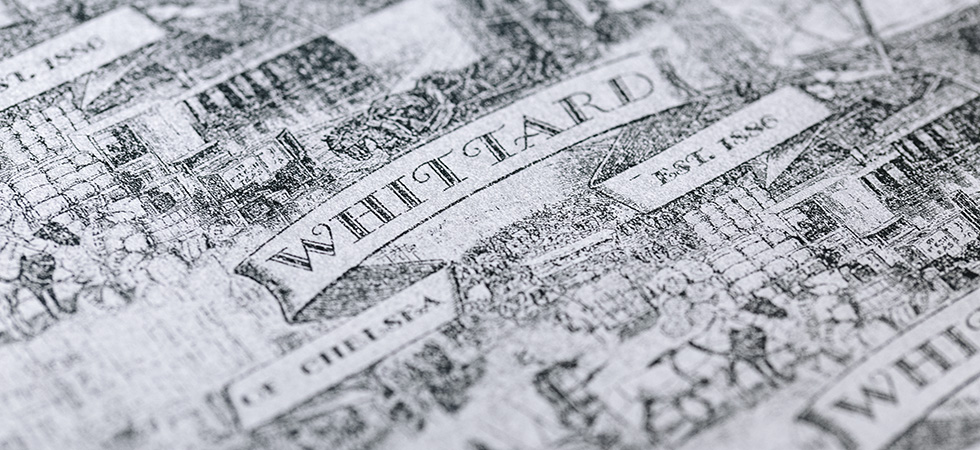 "At Whittard, we believe that every order is a gift, whether it's a treat to yourself or someone else. Receiving it should always be an exciting experience, which is why we've spent the past 12 months bringing our innovative new outer packaging to life. Discover a design that's sleek and efficient – and kinder to the environment…"
Mark Helling, E-Commerce Operations Executive
The Unboxing Journey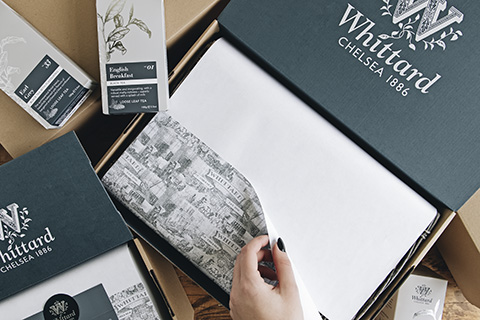 Your order will now arrive with you in a crisp, contemporary and durable kraft parcel. Pull away the nifty tear strip – we suggest doing it slowly for dramatic effect – and lift the lid to reveal personalised touches such as the Whittard logo displayed on our iconic blue background.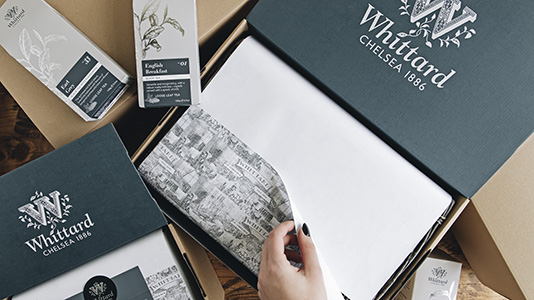 You'll find your order held snugly in place by smart self-adhesive paper (that sticks only to itself and not to your products) adorned with our beautiful heritage print. Delicate items will be wrapped in die-cut kraft paper, a greener alternative plastic bubble wrap.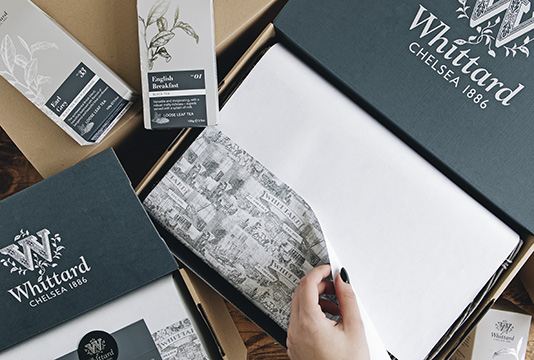 Sustainable Thinking
Certified by the Forest Stewardship Council, our new web delivery packaging is 100% recyclable and biodegradable and printed using eco-friendly vegetable and water-based inks. Additionally, the protective air pillows previously found inside the box are now a thing of the past – we've replaced them with a paper filling to keep your items safe during transit. That equates to five tons or 300 kilometres of plastic a year, which is enough to stretch from our head office in Witney to Calais in France!
The perfect way to deliver the perfect gift.