Coconut Truffle Loose Tea
Coconut Truffle Loose Tea
Details
https://www.whittard.co.uk/tea/how-do-you-brew/loose-tea/coconut-truffle-loose-tea-MSTR315275.html
0
Additional Information
Description

Blending a base of pure white tea with creamy coconut and cocoa nibs, this white chocolate truffle of a tea should really be classed as confectionery – you'd never guess it was sugar-free. White tea owes its taste to the careful handling of the young leaves, delicately dried for a light, sweet brew. We've added blackberry leaves to complement the tea's sweetness, while carob, cocoa and coconut create that white chocolate creaminess.

Ingredients

30% White Tea, 27% Coconut, 14% Apple Pieces, 13% Cocoa Kernels, 7% Sweet Blackberry Leaves, 5% Carob Pieces, Flavouring

Suitable for vegetarians and vegans.

Reviews

By

Daz

from

Norwich, UK

on

10/13/2018

A nice light coconut flavoured tea with a hint of white chocolate that makes it creamy.rnOne of my favourite tea's.

When it gets too late for afternoon tea

By

Andrea

from

Reading

on

10/17/2018

This is a great choice if you missed out on afternoon tea, for its delicateness won't disturb your sleep. It is great on its own, especially if you like coconut and chocolate, it can give you almost the same sensation as though you actually had coconut and chocolate. And I am not even a fan of coconut so take my word as the most honest possible.

TEA TYPE
White

TASTE PROFILE
Creamy white chocolate and coconut

FOOD PAIRING
Enjoy with marshmallow as a double sweet treat
Numerology
NO.
44
We've given our Coconut Truffle the number 44, after the hit 1944 music hall song, "I've Got a Lovely Bunch of Coconuts".
Brew the Perfect cup

Teaspoons (2 grams)
2

1 cup
200ml water
80 degrees

time
2-3 mins
Origin: China
The origins of tea lie in China: legend has it that it was discovered when a few leaves fell into the mythical emperor Shennong's cup of hot water. Today China produces thousands of different varieties ranging from black and green tea to more unusual teas, like puerh or yellow tea.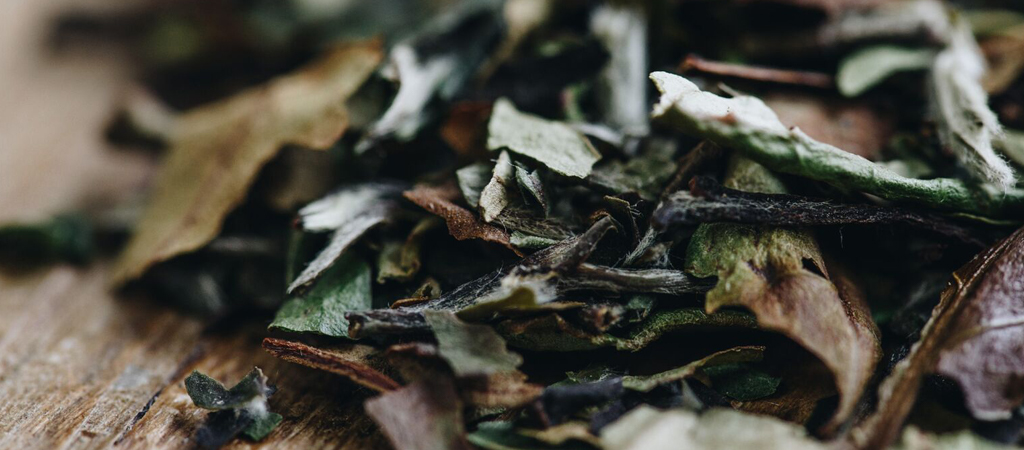 White Tea
White tea's the least processed type of tea: unlike green or black tea, there's no heating or oxidation involved. Instead the freshly picked leaves are simply left to dry in the sun. The result is a sweetly delicate infusion, often singing with complex floral notes.