Monsoon Malabar Coffee
Monsoon Malabar Coffee
Details
https://www.whittard.co.uk/coffee/discover-coffee/freshly-ground-coffee/monsoon-malabar-coffee-111054.html
966
Additional Information
Description

One of India's finest coffees, Monsoon Malabar is also one of the best loved coffees in our range. Exceptionally smooth with a sweet, spicy kick, this coffee is unique to the lush Malabar Coast of Karnataka and Kerala, where it has protected status. Exposed for months on end, the Typica varietal Arabica beans are washed to a pale gold by the steamy storms of the monsoon season – the secret behind this coffee's distinctive taste profile.

Ingredients

Roasted Arabica beans.

Reviews

By

garywignall71@gmail.com

from

Manchester

on

06/14/2019

Bought the Monsoon Malabar Coffee in bean form to grind at home. I have tried so so many coffee beans over time, but these just bowled me over. Massive depth of flavour. Strong but not bitter. Just wish my cup was never ending. Top, top brew.

By

Vic

from

Cumbria

on

04/18/2019

Despite ground coffee being everywhere these days, it's difficult to find one that stands out from the crowd. I discovered Monsoon Malabar whilst staying with my brother. I commented what super coffee it was, asked where he got it from, then bought my own supply. I only post reviews if I feel something is worth shouting about...this definitely is.

I bought several beans for my boyfriend as gifts, and Monsoon Malabar is the best, our favourite of all so far!

I love good espresso, have tried many types and this always comes out on top, my favorite by far. It is also good in a cafetiere.

Body
Medium-bodied

Roast
Dark

Tastes Like
Red Wine & Brazil Nut
Brew the Perfect cup
When making coffee always use freshly drawn and boiled water – wait a few seconds for the water to cool so you don't scald the grinds. Cardinal rule? Never re-heat brewed coffee! Freshness is everything.
SERVING SUGGESTION
Drink
Latte
Equipment
Aeropress
We love a strong shot of this rich, dark coffee brewed in an AeroPress and served as a latte.
Origin: India
Our Monsoon Malabar comes from the Karnataka region, on the northern stretch of the Malabar Coast in south-western India.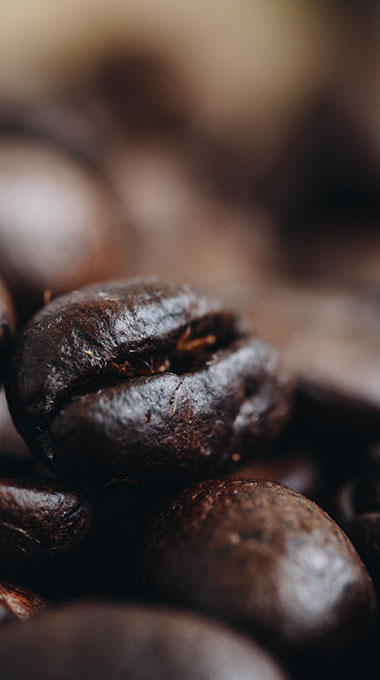 Monsoon in a Coffee Cup
Monsoon Malabar's unique process of exposure was discovered by chance back in the 16th century, as spice ships transported the beans back across the seas to Europe. Stored deep within the hold, the damp, humid conditions caused the beans to swell, neutralising any acidity and producing a deep, heavy sweetness – an immediate hit with Europeans.