Old Brown Java Coffee
Old Brown Java Coffee
Details
https://www.whittard.co.uk/coffee/discover-coffee/freshly-ground-coffee/old-brown-java-coffee-111062.html
877
Additional Information
Description

Aged over a period of five years, this is a coffee unlike any you've ever tried: intriguingly rich with a smoky depth of flavour, and an intense hit of peppery spice.

Ingredients

Roasted Arabica beans.

Reviews

By

Kyra

from

Netherlands

on

03/19/2019

Just the smell of this coffee is intense and so is the flavour! It's savoury and dark with little acidity, which in my book makes it a perfect cup to wake you up in the morning.

This is without exception the best commercially available coffee ever! Rich, strong, heavy, with a good punch, I have tried others who boast the same "Old Brown Java", they didn't come close keep it up Whittard!

Just like Matt, it was a love of Old Brown Java that brought me first to Whittards. I buy the whole beans and nothing else comes close for depth of flavour in freshly ground and brewed OBJ - black, of course.

I mix 50% OBJ beans with 50% best quality supermarket (oops) Espresso and grind just before use. Result straightforward powerful, rich, start-your-engine coffee with complex, oily, fruity, pungent (over and under) tones. Works as a small black shot or with hot milk to taste.

Great tasting strong coffee. Such a pity this isn't available in our local stores anymore.
There was a reason this coffee bought me into whittard.

Old Brown Java Coffee, produces a very rich, thick and creamy, perfect espresso.
So, not a coffee recommended for coffee beginners . . .

This has become my favourite coffee for cold-brewing . The latter removes the bitterness and leaves a strong bodied chocolatey flavour. If using in a neapolitana or bialetti I use a weaker mixture.

Body
Full-bodied

Roast
Dark

Tastes Like
Peppercorn & Smoke
Brew the Perfect cup
When making coffee always use freshly drawn and boiled water – wait a few seconds for the water to cool so you don't scald the grinds. Cardinal rule? Never re-heat brewed coffee! Freshness is everything.
SERVING SUGGESTION
Drink
Cortado
Equipment
Cafetière
This is seriously intense coffee: try it brewed in a cafetière to appreciate its full body, or prepared as a cortado with a little milk.
Origin: Indonesia
The Indonesian island of Java has long been famous for its coffee – and for its unique process of "ageing".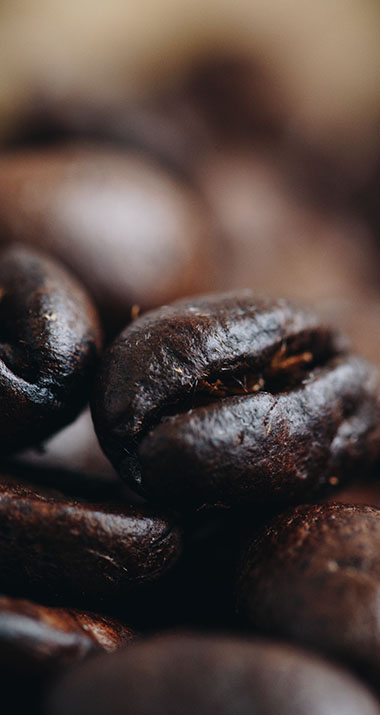 Aged Coffee
The unique ageing process was discovered in the 16th century, back when the Dutch introduced the first coffee seeds to the island of Java. As the spice ships carried their cargo back to Europe, the raw beans would be stored away in the hold to act as ballast. After several months at sea, the beans were tempered by the wood and the brine to produce an exceptionally robust, gutsy flavour – perfect for espressos, or as a hearty boost to a cappuccino or latte.