Whittard x Hario Cold Brew Tea Bottle
Details
https://www.whittard.co.uk/equipment/whittard-x-hario-cold-brew-tea-bottle-342675.html
0
Additional Information
Reimagined in the iconic Whittard blue, this uniquely designed Cold Brew Tea Filter Bottle from Hario releases the true taste of the tea in a slower, more selective infusion, preserving the qualities of the leaf.
.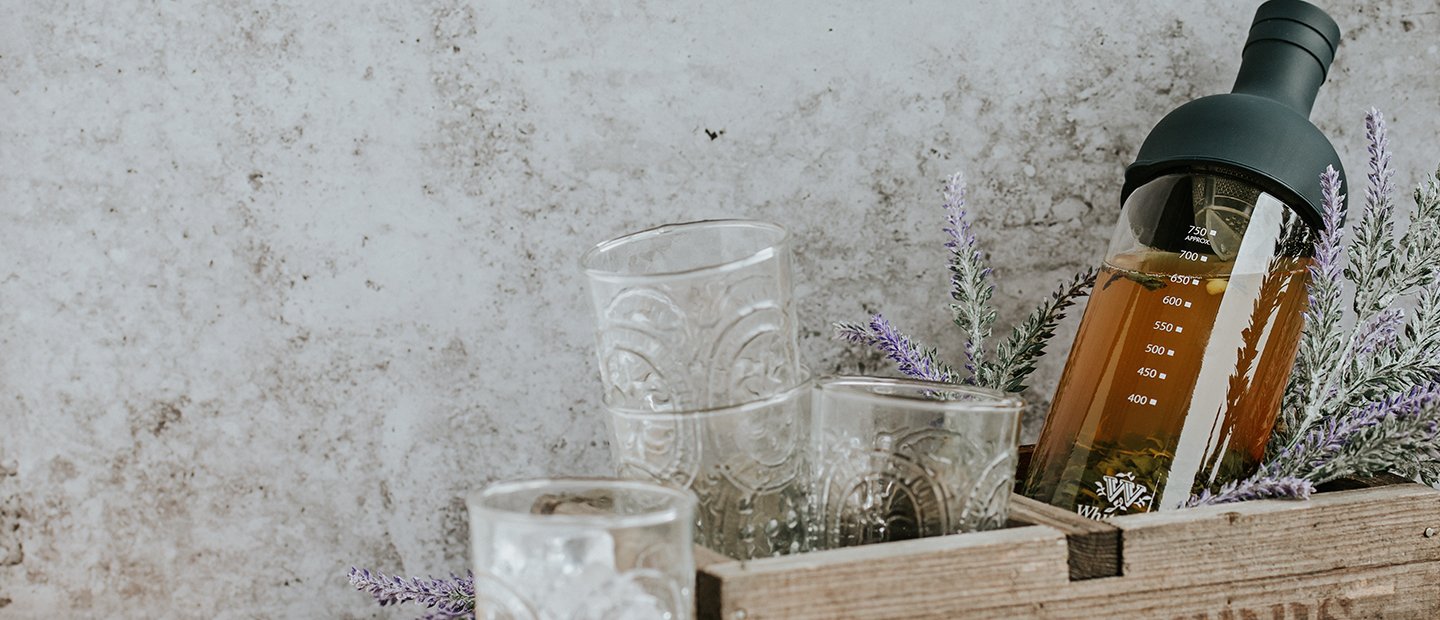 How to use:
Simply spoon 5–7 teaspoons of your chosen tea leaves into the glass bottle.
Completely cover with the boiling water to a depth of about 2 inches and then immediately fill up with cold water.
Secure the silicone filter stopper and refrigerate for 4–6 hours (maximum 24 hours).
Pour into a tall glass and enjoy.