Garden Party Oolong Loose Tea
Garden Party Oolong Loose Tea
Details
https://www.whittard.co.uk/20-off-tea/garden-party-oolong-loose-tea-MSTR315192.html
0
Additional Information
Description

We're usually purists when it comes to oolong, but this floral and fruity blend is a celebration of everything we love about the tea's distinctive taste. Vibrant flavours of passionfruit highlight the roasted, nutty notes of the leaf, while pieces of papaya, strawberry and pineapple create layered shades of sweetness. We've finished the blend with a shower of orange marigold petals for a beautiful infusion. A tea to sip on balmy summer evenings.

Ingredients

Oolong Tea, 5% Pineapple Pieces (pineapple, sugar), 5% Papaya Pieces (papaya, sugar), Flavourings, 1% Strawberry Pieces, Marigold Flowers

Suitable for vegetarians and vegans.

Gluten free

Reviews

Wonderful, subtle fruity tea

By

RuthDonev

from

Nottingham

on

04/16/2019

I was surprised at how subtle the fruity flavour was as papaya is often very overpowering. Due to the subtlety the flavour of the oolong shines though and is complimented by the fruit instead of playing second fiddle. Love it, as did my guests!

By

Gabi

from

Manchester

on

04/06/2019

Perfect oolong tea with a subtle hint of peachiness. The aroma is dreamy!

Absolutely gorgeous tea even got some to take on holiday with me.

Received great advice in your Glasgow store and made this purchase. Subtly fruity oolong tastes great with mainly the oolong coming through. Only need half a tea spoon for one cup.

Fabulous version of oolong tea the subtle fruit makes it more interesting. Excellent customer advice I'm your Glasgow store

By

Hithfee

from

Lancashire

on

04/16/2019

Lots of aromatic fruit flavours coming through. Really enjoyed this tea, very refreshing.

By

Grace

from

Nottingham

on

04/16/2019

Fruity and refreshing, not 100% sure it's my cup of tea but definitely one that could grow on me.

Best oolong out there. Perfectly light.

TEA TYPE
Oolong

TASTE PROFILE
Vibrant and fruity, with notes of toasted almond

FOOD PAIRING
A handful of nuts will complement the sweetness and its subtle roasted notes
Numerology
NO.
27
A typical royal garden party at Buckingham Palace will serve up to 27,000 cups of tea – we've numbered our Garden Party Oolong 27 from sheer amazement…
Brew the Perfect cup

Teaspoons (2 grams)
1

1 cup
200ml water
100 degrees

time
3-5 mins
Origin: China
The origins of tea lie in China: legend has it that it was discovered when a few leaves fell into the mythical emperor Shennong's cup of hot water. Today China produces thousands of different varieties ranging from black and green tea to more unusual teas, like puerh or yellow tea.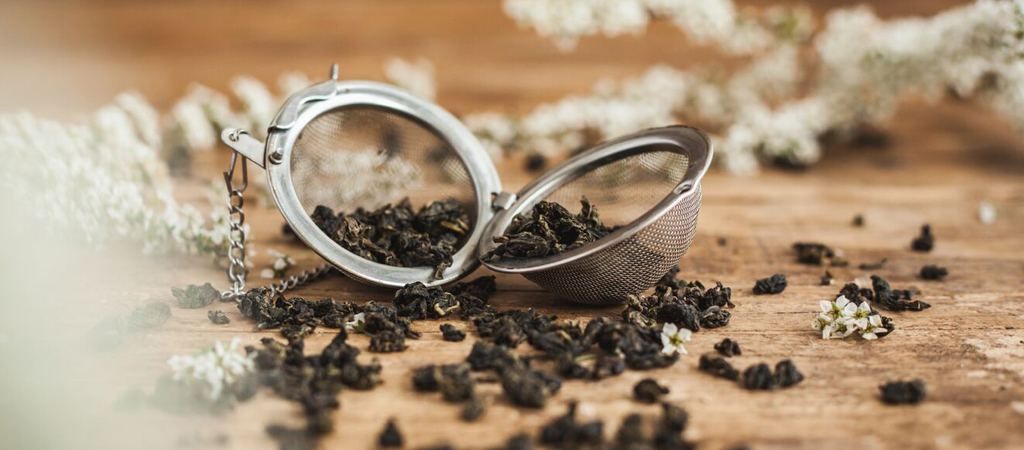 Oolong
Poised between black and green tea, oolongs are semi-oxidised, bringing them part of the way towards a fully oxidised black tea before arresting the process with heat. This allows for a huge range of flavours: so-called "jade oolongs" are closer to green tea, while darker oolongs like Big Red Robe are rich with autumnal, nutty flavours and a roasted aroma.