Limited Edition Kenya Peaberry Kissi Estate
Details
https://www.whittard.co.uk/coffee/limited-edition-kenya-peaberry-kissi-estate-351486.html
627
Additional Information
A Kenyan speciality, this "Kissi" grade of the prized peaberry coffee bean has been medium roasted to achieve a deliciously creamy cup with a light acidity and fruity finish.

Body
Full-bodied

Roast
Medium

Tastes Like
Black Cherries & Cream
Brew the Perfect cup
When making coffee always use freshly drawn and boiled water - wait a few seconds for the water to cool so you don't scald the grinds. Cardinal rule? Never re-heat brewed coffee! Freshness is everything.
SERVING SUGGESTION
Drink
Cappuccino
Equipment
AeroPress
Try brewing this fruity coffee in an AeroPress for a clean, full-bodied flavour, and serving as a frothy cappuccino.
Origin: Kenya
Our Kenya Peaberry Kissi Estate is grown on high-altitude plateaus in the Kangema district of Kenya, north of Nairobi.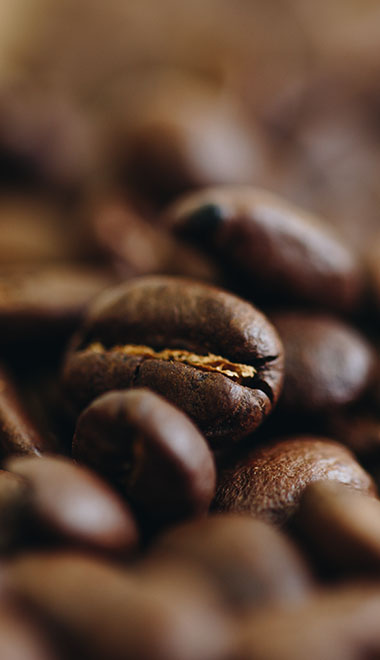 Limited Edition Coffees
Nose for the new and a taste for adventure? We're always on the lookout for exciting creations, scouring the coffee-growing globe with our speciality roasters to bring you an exclusive series of small, seasonal batches. After many a taste test, it's only the intriguing and exceptional that make the cut – and such are their limited quantities that we recommend acting fast, because they won't last.