Great Shakes:
Hot Chocolate Milkshakes
Hot chocolate, you say? But isn't that… well… hot? Maybe – but add a few key ingredients, and as if by magic you've got a delicious cold drink that's perfect for summer afternoons.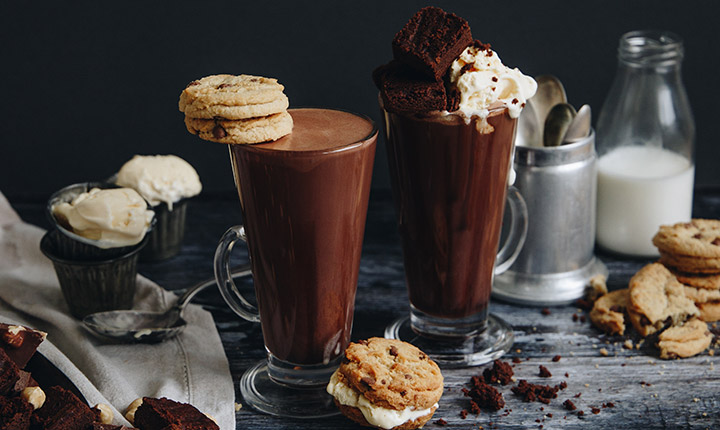 INGREDIENTS
½ pint of milk
2–3 ice cubes
4 large scoops of vanilla ice cream
2 heaped tbsp of your favourite hot chocolate mix
Whipped cream (optional)
Chocolate shavings (optional)
METHOD
Warm the milk slightly, adding the hot chocolate and stirring until well combined. Place in the fridge to cool.
Spend several minutes trying to locate the missing blender attachment, before eventually finding it in the bathroom and having no idea how it got there. By this time, the hot chocolate will have cooled.
Blend together the ice cream, hot chocolate and ice cubes on a low setting, until the milkshake is nice and frothy.
Serve in a tall glass (our SoHo Glasses are ideal).
Top with whipped cream and a sprinkling of chocolate shavings.
Feeling Adventurous? Why Not Try It With…