Creating the Perfect Balance
Nothing's more embarrassing than a faux pas over scones and sandwiches – so we asked our tea taster Bethan a few pressing questions on the dos and don'ts of afternoon tea. Take them along on your next trip to Covent Garden…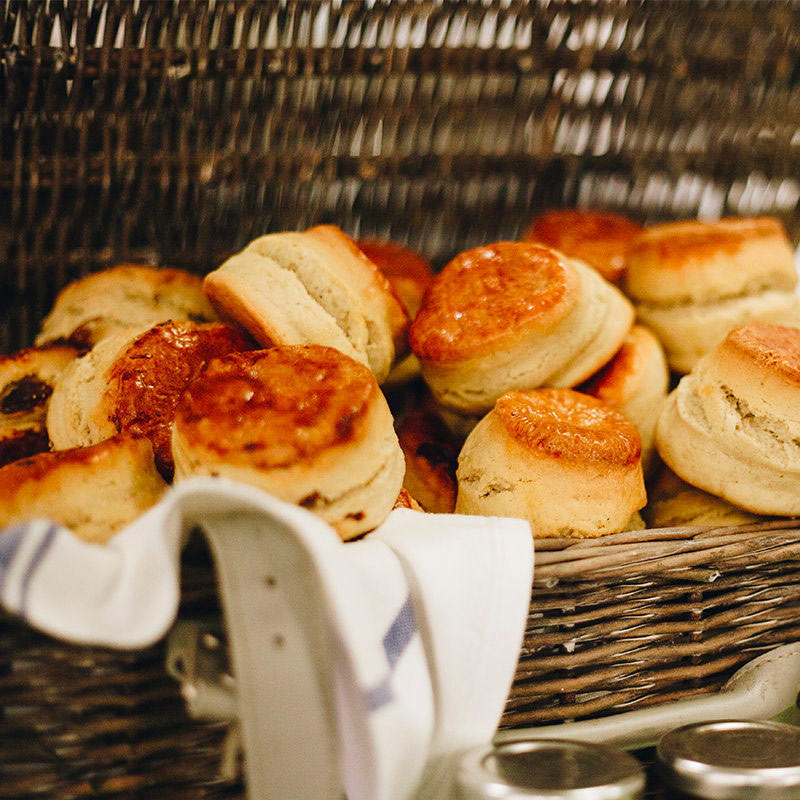 LET'S START WITH THE BIG ONE. WHICH GOES ON THE SCONE FIRST: JAM OR CREAM?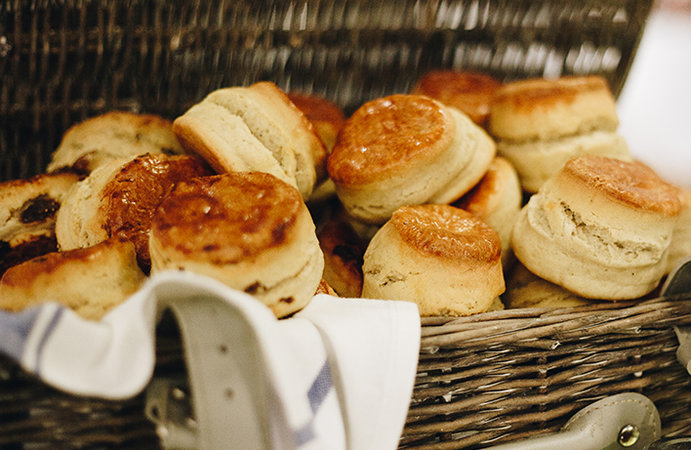 In Devon they put cream first; in Cornwall they put jam first. There's lots of inter-county rivalry over this. Personally I like my scones Devon style, because I believe a scone is merely a vessel for clotted cream and we should pile as much on as possible.
ON A RELATED NOTE, MILK FIRST OR SECOND?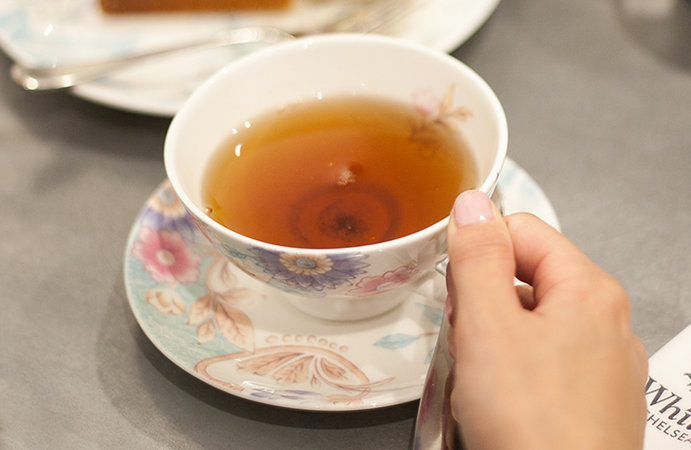 Originally, milk was always put in first. Bone china was expensive and often had flaws in the glaze: you wouldn't want to crack your precious cup with hot tea, so you put milk in first to protect it. Wealthy tea-drinkers had high-quality of china, of course, so they could put the milk in afterwards (or not at all). So in time this all became a mark of social status.
Frankly, I think it's completely up to you. It also depends on how you brew it: brewing tea directly in the mug requires that you put the milk in afterwards, though if you brew it in a pot it can then be poured over the milk.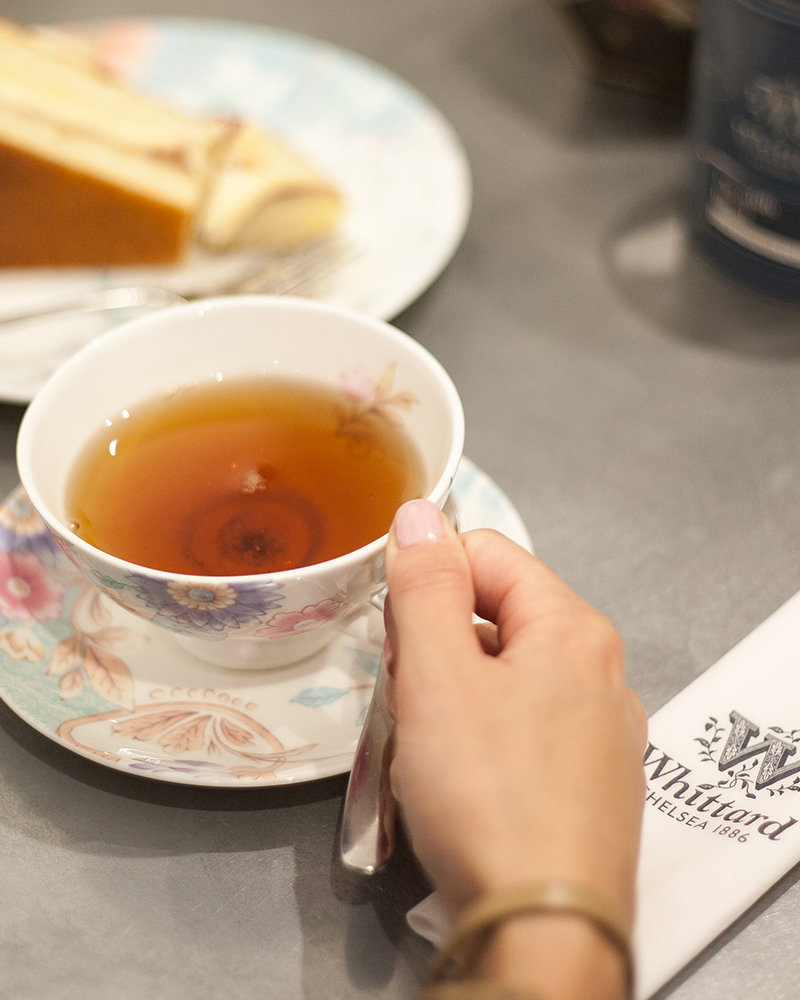 How Should Tea Stands Be Stacked?
The top tier is for scones. The reason is simple: when tea stands were first invented in the 1700s, the scones were kept warm with a warming dome. That's only possible for the top tier. The middle tier traditionally holds the sandwiches; and on the bottom tier are the sweet treats, pastries and desserts. That said, we sometimes like to show off our cakes on the top tier!
What's the Perfect Time for Afternoon Tea?
The traditional time for afternoon tea falls between 4 p.m. and 6 p.m.: it was popularised by the Duchess of Bedford in the 1840s, who apparently got a little peckish in the long wait for her 8 p.m. dinner. Nowadays there's a bit more flexibility – go wild and have it earlier if you want. (It might not be technically correct, but afternoon tea is a substantial lunch alternative!)
And What About the Order of Eating?
Sandwiches first. Scones second. Sweet treats last.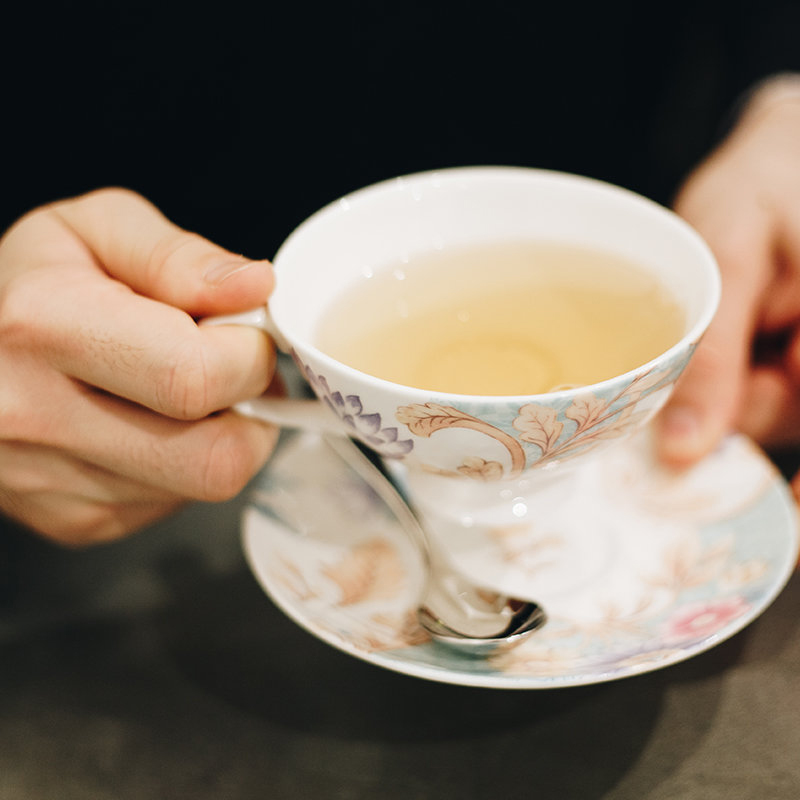 HOW SHOULD ONE STIR ONE'S TEA?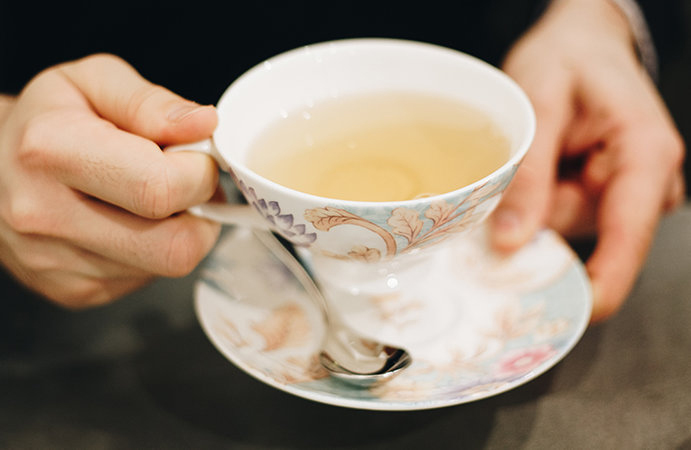 Strictly it shouldn't be "stirred" in a circular motion: instead move the spoon from 6 o'clock to 12 o'clock, as though you're folding the tea over. (This officially makes the British seem as stiff as a board.) Do this 2–3 times, then place the teaspoon on the right-hand side of your cup, on the saucer.
TEABAGS OR LOOSE LEAF?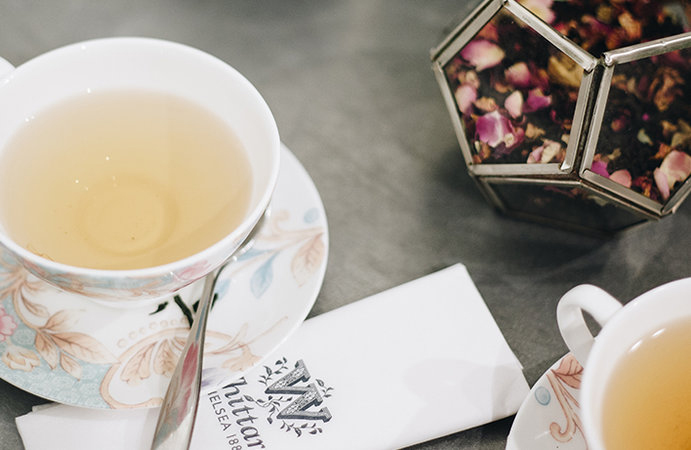 Loose leaf. If you're doing afternoon tea right, you'll be using a teapot – so you should brew loose leaf tea in the teapot, then reinfuse it with fresh hot water to keep your tea party going. You'll also get a more complex taste.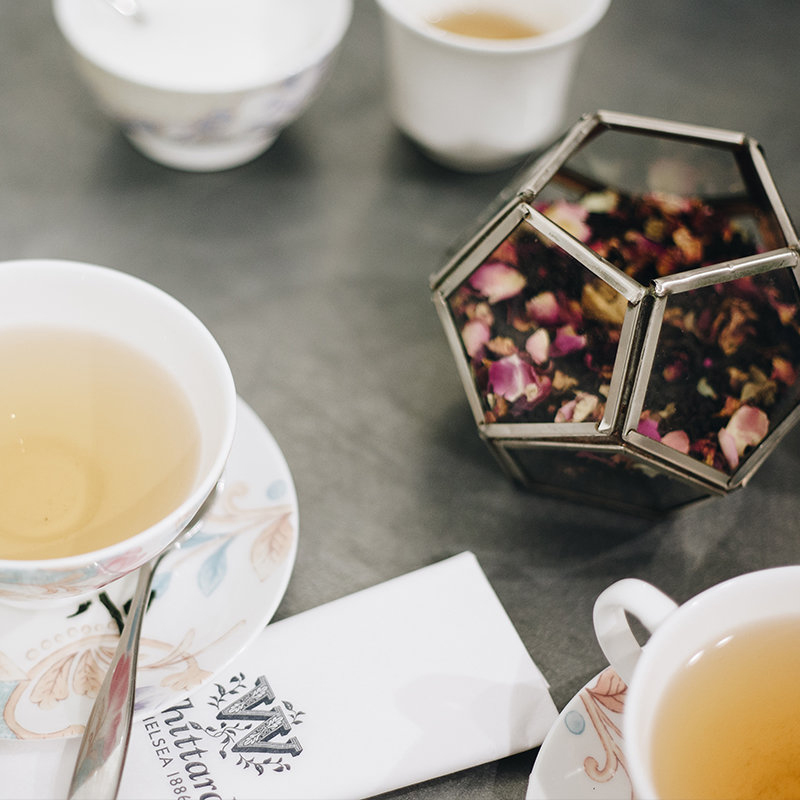 And Finally: Pinkie Out, or Pinkie In?
The earliest teacups used in China didn't have handles – so you had to hold them high, with your little finger stretched out for balance. No one really knows why people continued to stick their pinkies out after handles were introduced, aside from simple force of habit. But this is now considered rude, and you should keep your pinkie in.
BOOK YOUR AFTERNOON TEA