Tea Discoveries English Rose 25 Individually Wrapped Teabags
Details
https://www.whittard.co.uk/tea/tea-discoveries-english-rose-25-individually-wrapped-teabags-350413.html
278
Additional Information
Our English Rose individually wrapped teabags presented in a charming Tea Discoveries box with a pattern inspired by vintage tea dresses. We've recreated the taste of a classic "Meigui Gongfu" rose tea by using a black tea for the base, imbued with subtle floral flavours.

TEA TYPE
Black Tea

TASTE PROFILE
Floral, sweet and aromatic

FOOD PAIRING
Enjoy alone to best appreciate the aromatic fragrance
Numerology
NO.
12
We've chosen the number 12 for our English Rose, the classic number of roses in a Valentine's bouquet.
Brew the Perfect cup

Teabags
1

1 cup
200ml water
100 degrees

time
3-5 mins
Origin: China
The origins of tea lie in China: legend has it that it was discovered when a few leaves fell into the mythical emperor Shennong's cup of hot water. Today China produces thousands of different varieties ranging from black and green tea to more unusual teas, like puerh or yellow tea.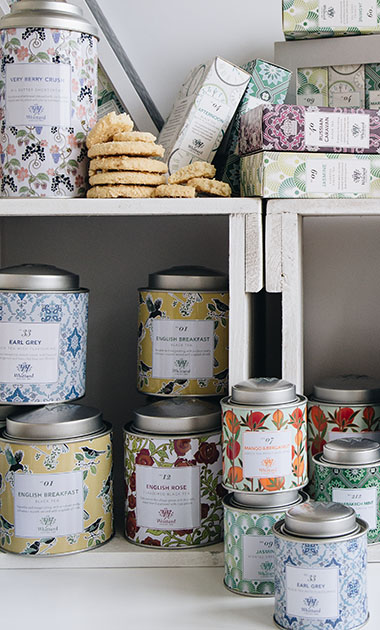 Tea Discoveries
Walter Whittard created his first tea gifts for Edward VII's coronation in 1902. Over a century later, we're still crafting extraordinary gifts to express those feelings that can't be put into words – and our Tea Discoveries range is the perfect example. It stars our most treasured blends, each with its own vintage-style pattern; and we've developed the range with chocolate, infuser sets, and even a selection of tea-infused shortbread.