Silver Needle Loose Tea
Silver Needle Loose Tea
Details
https://www.whittard.co.uk/tea/how-do-you-brew/loose-tea/silver-needle-loose-tea-MSTR334433.html
0
Additional Information
Description

Deliciously light, complex and delicate, Silver Needle or baihao yinzhen is one of China's rarest and most celebrated teas. Only the youngest buds are picked before undergoing minimal processing, being left to wilt in the sun – the result is an extraordinarily refreshing infusion with sweet notes of melon and jasmine.

Ingredients

White Tea

Suitable for vegetarians and vegan

Gluten free

Reviews

This is a wonderful tea - smooth subtle and sophisticated - works well with food and makes a great cold brew.

TEA TYPE
White

TASTE PROFILE
Refreshingly light with notes of cucumber and cantaloupe melon

FOOD PAIRING
Spicy chinese food and rice
Numerology
NO.
52
Chinese Emperor Huizong was said to be so obsessed with Silver Needle tea that he failed to stop a Mongol invasion. We've given this irresistible tea the number 52 – Huizong's age when he died.
Brew the Perfect cup

Teaspoons (2 grams)
2

1 cup
200ml water
80 degrees

time
2-3 mins
Origin: China
The origins of tea lie in China: legend has it that it was discovered when a few leaves fell into the mythical emperor Shennong's cup of hot water. Today China produces thousands of different varieties ranging from black and green tea to more unusual teas, like puerh or yellow tea.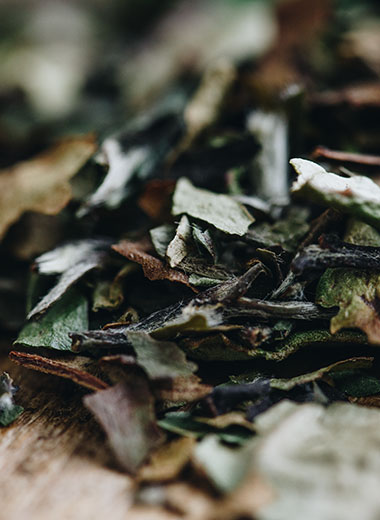 White Tea
White tea's the least processed type of tea: unlike green or black tea, there's no heating or oxidation involved. Instead the freshly picked leaves are simply left to dry in the sun. The result is a sweetly delicate infusion, often singing with complex floral notes.