Jasmine Dragon Pearls Loose Tea
Details
https://www.whittard.co.uk/tea/tea-type/green-tea/jasmine-dragon-pearls-loose-tea-MSTR342550.html
0
Additional Information
| | |
| --- | --- |
| | Personalise your gift for free with a message at checkout. |
Description

A speciality of Fujian Province in China, our artisan Jasmine Dragon Pearls have been crafted with extraordinary skill, rolling the youngest green tea leaves by hand and layering them up to six times with fresh jasmine blossoms, ready to absorb their fragrant oil as the buds begin to open at dusk. The pearly leaves unfurl like blossoms in the infusion, creating a beautifully light and aromatic brew which releases layers of flavour with each steeping. You'll find it's the perfect tea for enjoying over the course of the day, and we tend to brew a fresh pot as an after-dinner palate-cleanser.

Ingredients

Green Tea

Suitable for vegetarians and vegans.

TEA TYPE
Green Tea

TASTE PROFILE
Sweet and fresh, with floral jasmine

FOOD PAIRING
Pair with spicy food for a tingling mouth sensation
Numerology
NO.
117
In Chinese folklore dragons are said to have 117 scales in the perfect proportion of Ying and Yang, so we thought we'd give this tea the number 117…
Brew the Perfect cup

1 teaspoon (2g)

80 degrees / 200ml water

time
2-3 mins
Origin: China
The origins of tea lie in China: legend has it that it was discovered when a few leaves fell into the mythical emperor Shennong's cup of hot water. Today China produces thousands of different varieties ranging from black and green tea to more unusual teas, like puerh or yellow tea.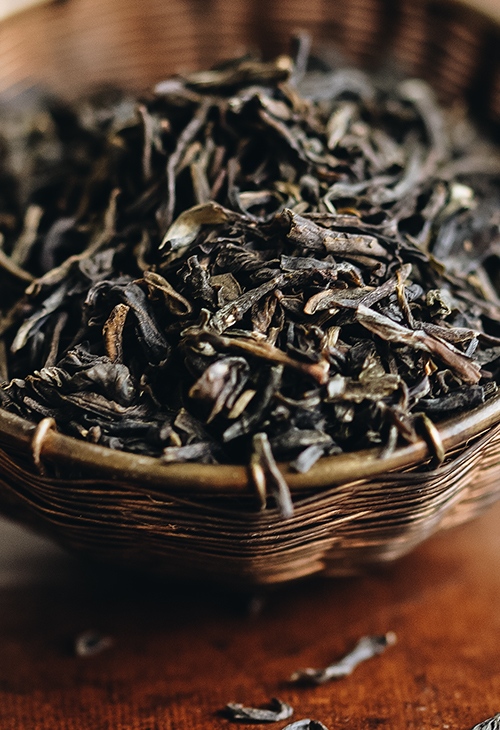 Jasmine Tea
During the scenting process, the green tea leaves are layered up to six times with fresh jasmine once the buds start to open at dusk, then carefully turned to release the flower's essential oils. It takes months of labour and no less than 400 jasmine flowers to make just 100g of naturally scented jasmine tea, but we think the effort's worth it. For more on green tea in general, check out our dedicated page.