Vanilla Chai
Additional Information
Aromatic spices and black tea, sweetened with flavours of vanilla.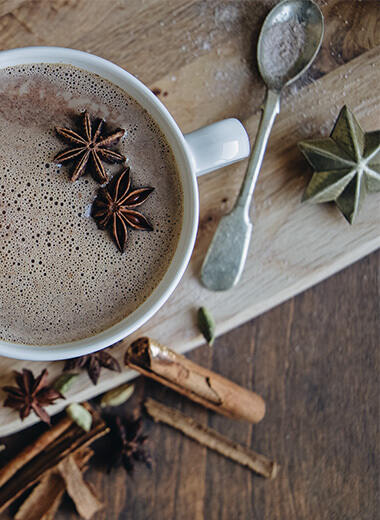 INGREDIENTS
20g Vanilla Chai
200ml milk or your favourite milk alternative
Optional garnish of your choice, we like aniseeds, cinnamon sticks and vanilla
METHOD
Spoon the Vanilla Chai into a mug.
Gently heat the milk and pour onto the chai mix, stirring thoroughly.
Finish with flair by adding your preferred garnish, or enjoy on its own.