Chilli Chai Loose Tea
Details
https://www.whittard.co.uk/tea/tea-type/black-tea/chilli-chai-loose-tea-MSTR339838.html
0
Additional Information
A spicy blend of loose leaf black tea, cardamom, cinnamon and cloves, and a pinch of chilli for an invigorating kick.

TEA TYPE
Black Tea

TASTE PROFILE
Sweet, aromatic spices with a chilli kick

FOOD PAIRING
Indian style food makes a perfect match
Numerology
NO.
615
The word "chai" means tea in many languages, deriving from the Mandarin Chinese "chá". The first English record of the word dates back to 1615 when an English merchant sent a letter to Macao requesting "the very best sort of chaw". We're not sure if his request was met with success, but we've given this tea the number 615 nevertheless…
Brew the Perfect cup

Teaspoons (2 grams)
1

1 cup
200ml water
100 degrees

time
3-5 mins
Origin: Blended
Ever since our founder Walter Whittard weighed out tea leaves behind his high mahogany counter, we've been experimenting with our own inventive blends. Today you'll find extraordinary creativity in our collection, from unique twists on classics like English Breakfast to more inventive blends laden with fruit and flowers.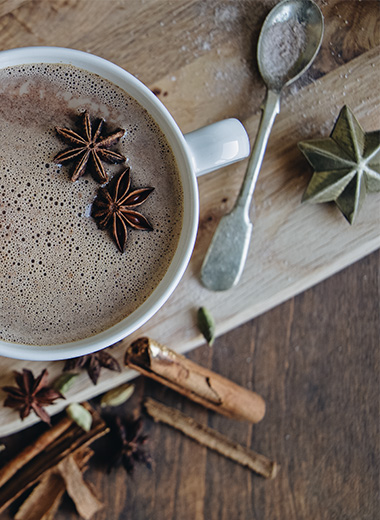 Chai
Masala Chai – Hindi for "spiced tea" – has long been served by chaiwalas as a traditional Indian street drink. Tea was only later added during the British Raj, but the essential blend of spices and hot milk remained the same.