Tea Party Infuser
Tea Party Infuser
Details
https://www.whittard.co.uk/equipment/tea-equipment/infusers-strainers/tea-party-infuser-313601.html
244
Additional Information
Description

An old Chinese proverb states that water is the mother of tea, a teapot its father, and fire the teacher. Wise words, but this little teapot infuser made us wonder What came first, the tea or the teapot? Leave the philosophy for later, and focus on that no-confusion individual infusion. Simply open the lid of the stainless steel teapot to fill to half way with your favourite loose leaf tea, tap the lid shut and immerse in your teacup until youve reached the ideal infusion. The teapot even comes complete with a little tray to catch any drips once you remove it from the cup. Lovely. Dimensions: Infuser: 2.5 x 5.5 x 3cm Care Instructions We recommend washing by hand.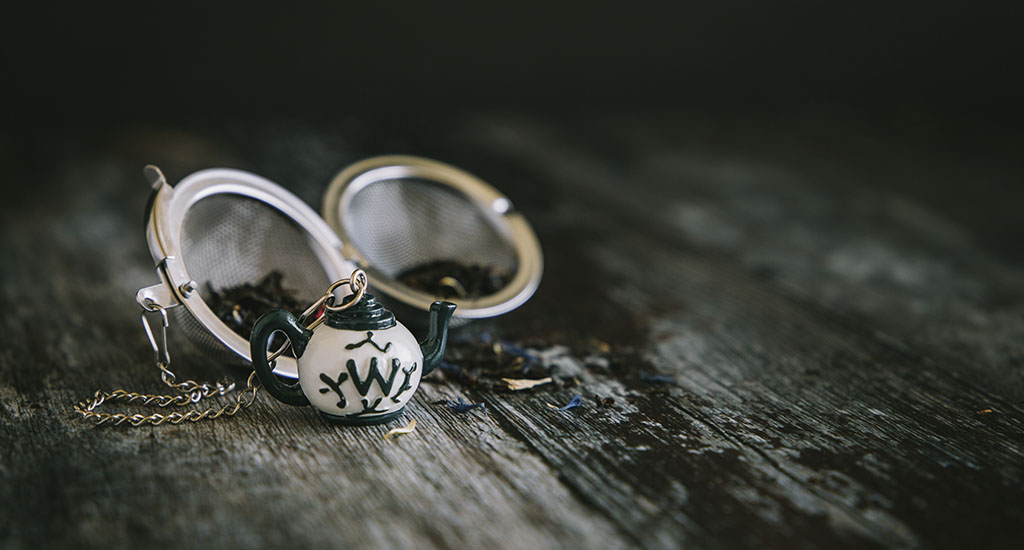 Get Infused
Making the switch to loose leaf? It's not as fiddly as you might expect – and with our world-class tea equipment infusing's a breeze. There are a few options you can try…
Infusers are perfect for brewing on your own: just fill the infuser up and pop it into your favourite mug.
You can also put the leaves in a strainer and pour the water through the strainer: quick, simple and mess-free!
Our Pao mugs and teapots teapots are designed for everyday brewing, each with its own infuser and lid.
If you're fond of tea parties, our Chelsea teapot Chelsea teapot comes with its own infuser and is roomy enough for 6 cups of tea.