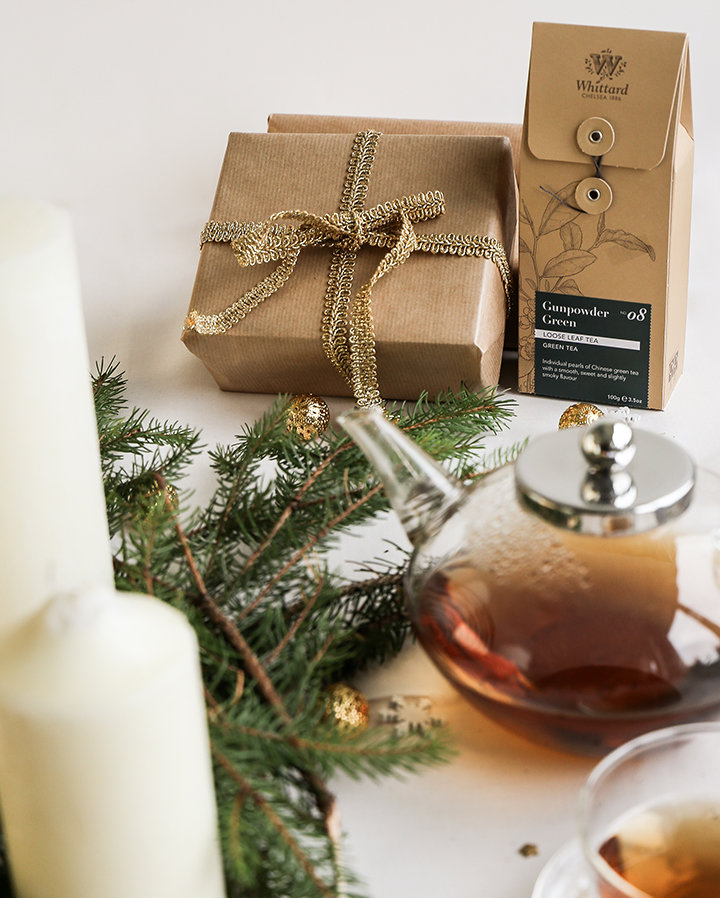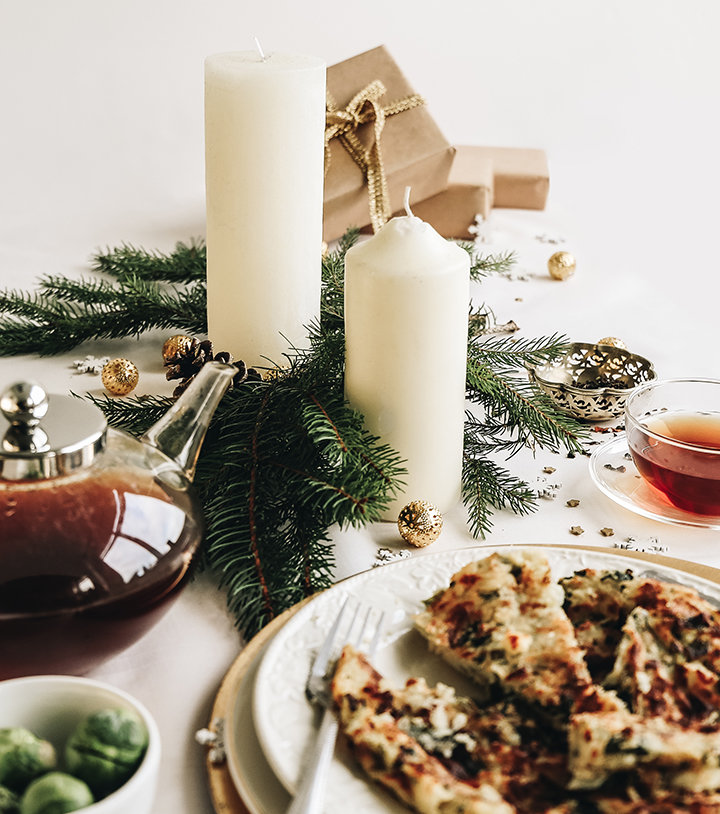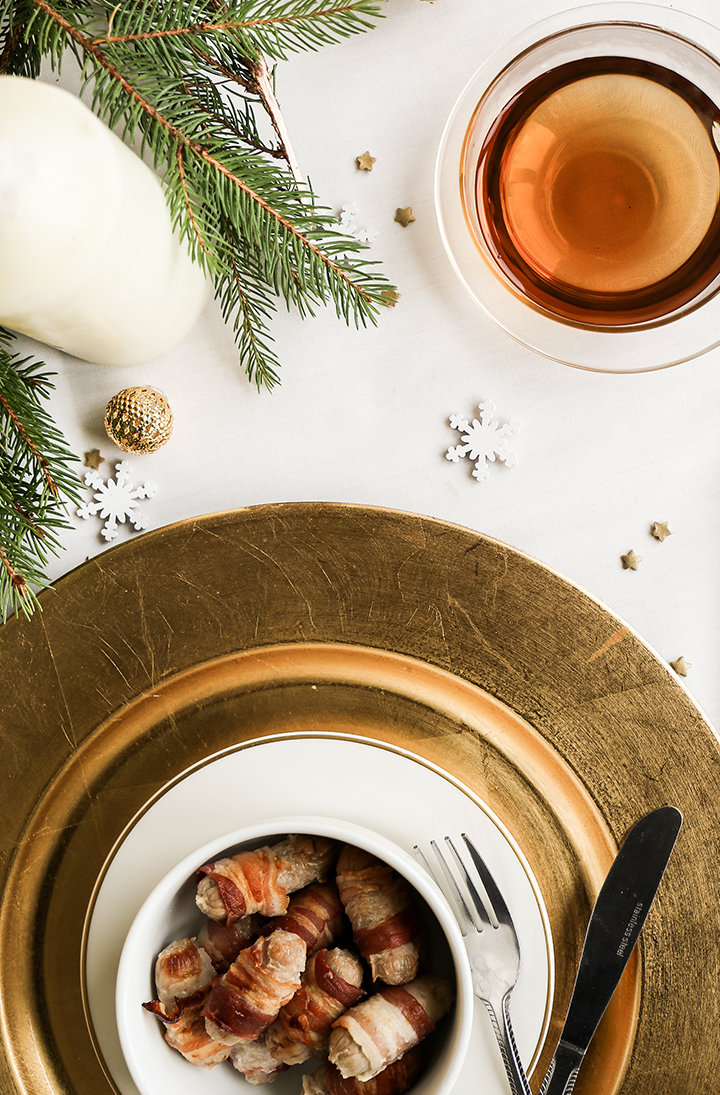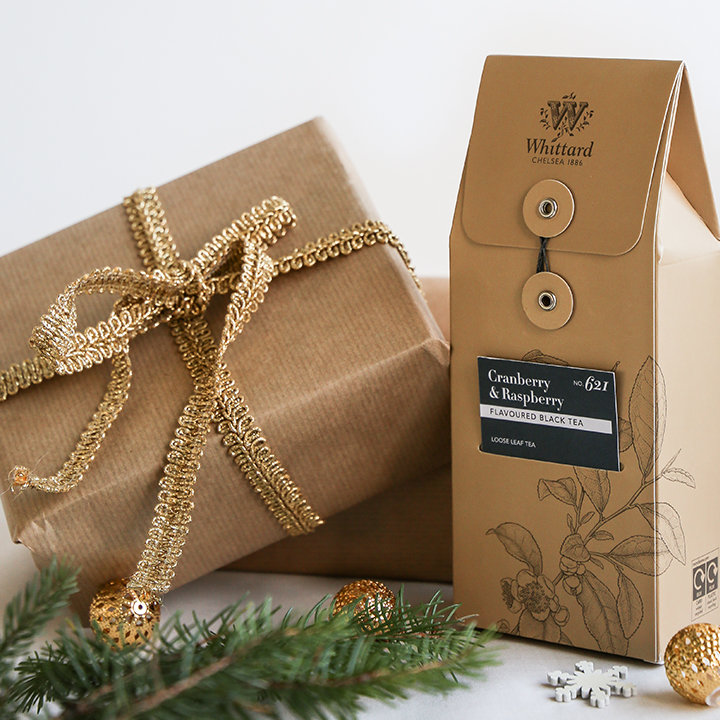 Bubble and squeak might be made from your Christmas leftovers, but don't let that fool you. We love this traditional British staple of fried potato and cabbage – and it's even better served alongside a cup of
Darjeeling Tea
.
Known as the "champagne of teas", Darjeeling is celebrated for its light, bright character. Its floral, citrusy flavours, with hints of dessert-wine sweetness, are beautifully brought out against a savoury food pairing (it's also sure to be a hit with the extended family).
If you've still got room after all that turkey/goose/nut roast/other, cut yourself a slice of Christmas cake and brew a hot cup of our
Cranberry & Raspberry Black Tea
to go with it. The flavours go together like Dasher and Dancer: just like Christmas cake, this tea has a rich base cut through by scrumptious seasonal fruit, making it just the thing when you need warming up.
Okay, so you're probably not going to be drinking tea at Christmas dinner. But if you're lucky enough to have some pigs in blankets left over, why not try them with a cup of our
Yunnan Flowery Orange Pekoe Tea
? Its subtly fruity flavour and hint of dark spices makes it an ideal match for strong, hearty foods like pork, so you can imagine it's pretty near perfect with a bit of pork wrapped around another bit of pork and roasted until it's golden.
It's a classic dilemma. The neighbours are coming round for drinks. You've got mulled wine heating on the hob. The smoked salmon blinis are all laid out. One question remains: what tea should you serve?
If you want a brew that'll really complement the smokiness of the salmon, our
Gunpowder Green Tea
is a match made in heaven. Gunpowder tea is fired in large drums and tightly rolled, giving it an aromatic taste that lives up to its name – and if you want something even more smoky, Lapsang Souchong is a smoked black tea that's gloriously warming on winter nights.
discover our christmas emporium
Have you tried any of our festive food-and-tea pairings?
Do you have any favourite pairings of your own?
Share them with us on Facebook and Twitter using the hashtag #WhittardChristmas
– we love to hear your thoughts.
This pairing also works well with our other Orange Pekoe teas, or with a maltier breakfast tea like
Tippy Assam
. And if the plates are licked clean for Christmas dinner, Yunnan Flowery Orange Pekoe is also a delicious choice to go with that Boxing Day fry-up.